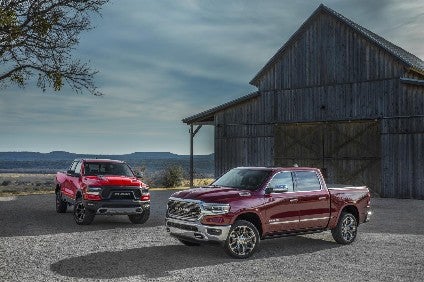 FCA US will pay its UAW unionished workers average profit sharing payments of US$5,500 "as a result of the company's strong 2017 financial performance". Around 40,000 employees will receive the payment on 16 February. "With this payment, FCA US hourly employees have received on average more than $23,000 in profit sharing since 2009," the automaker said in a statement.
The payment is part of the deal negotiated in the 2015 FCA US-UAW collective bargaining agreement and is based on the adjusted EBIT margin of the North American region reported in FCA NV's financial results, and on individual paid hours.
UAW represented employees will also receive a special $2,000 bonus payment in the second quarter, as announced last 11 January. FCA will pay the special bonus to around 60,000 hourly and salaried employees, excluding senior management, of its automotive and component operations in the US because of recent tax reform legislation.
Growing US manufacturing
FCA reiterated it had spent $10bn and added 25,000 new jobs at its US manufacturing operations since 2009.
Last year, it launched the Jeep Cherokee and Wrangler at new locations, completing the first two parts of plan designed to realign US manufacturing capacity to expand the Jeep and Ram brands.
Cherokee production moved from Toledo North in Ohio to Belvidere, Illinois in June, following a $350million spend and 300 new jobs were added.
Toledo North was then retooled at a cost of $700m to produce the redesigned Wrangler. Production began in December with the addition of 700 jobs.
The redesigned Ram 1500 will begin production at Sterling Heights in the first quarter of 2018 after moving from the nearby Warren Truck assembly plant. FCA spent $1.5bn to convert the Detroit factory from unibody to body-on-frame production, adding 700 jobs.
It will also spend $2bn and add 4,500 new jobs at Warren Truck and the Toledo South. Warren Truck will be modernised to produce the upcoming Jeep Wagoneer [reviving an old model nameplate] and Grand Wagoneer alongside the Ram Heavy Duty truck line which will be moved from its current location in Saltillo, Mexico.
Toledo South will be retooled to build the new Jeep truck. All of this should be done by 2020.