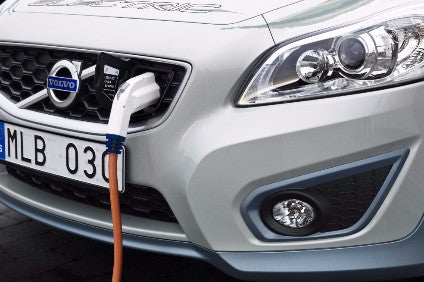 A research report from Dutch investment bank ING says that the European car market will be fully electric by 2035.
It says that battery electric vehicles are on the way to a 'breakthrough' by 2024 as barriers to their adoption – charging infrastructure, range anxiety and pricing – are broken down by technology improvements and cost reductions for electric batteries.
The report, 'Breakthrough of electric vehicle threatens European car industry', follows on from several announcements from car manufacturers planning new battery-powered models.
Max Erich and Jurjen Witteveen, Senior Economists at ING and authors of the report, believe that current developments in technology send battery electric cars on a growth path to a 100% share of new passenger car sales in Europe by 2035, posing a 'threat to the automotive industry as we know it'.
Battery electric vehicle 'breakthrough' ahead
The report says that while big developments in the electric automobile industry are taking place, a number of challenges still remain in large-scale mass production by leading automakers. According to the ING report, consumers still have their reservations about converting to an electric car. Limits to charging infrastructure (20%), limits to range on one charge (28%) and the high price of electric cars (40%) were all reasons cited for not buying electric.
However, the report suggests that by 2024, the cost of ownership of a high range battery electric car is expected to match that of a similar car with an internal combustion engine in Europe's largest market, Germany.
The authors see improvements in battery cell density ahead, meaning more energy per cell to increase range and decrease battery pack weight and cost. ING also notes that battery manufacturers are working on other chemistries, such as solid state batteries, to increase energy density 'by a factor of 2 to 3'. Toyota plans to market solid state batteries as early as 2020.
It says that Bosch, VW and Samsung also look set to further develop solid state batteries for BEV use.