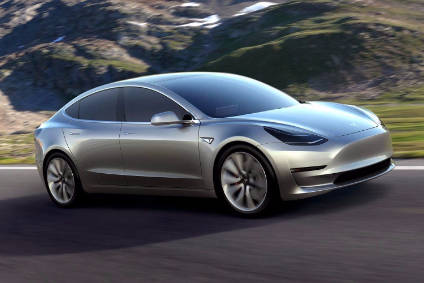 Tesla founder and CEO Elon Musk has said that the first Model 3s bound for customers will come off the production line on Friday of this week, some two weeks ahead of schedule.
He made the announcement on his Twitter account where he also said that he expects output levels to rise to 20,000 units a month by December.
The 'mass market' compact electric car will retail at around USD35,000 and come with a 215 mile range on full charge.
Musk also tweeted that the car has passed all regulatory requirements, with first handovers to customers expected on 28th July.
There are an estimated 400,000 reservations for the Model 3.
Tesla also claims that the current Model X has been engineered to be the safest SUV ever after the US National Highway Traffic Safety Administration (NHTSA) announced that after conducting independent testing, it has awarded Model X a 5-star safety rating in every category and sub-category, 'making it the first SUV ever to earn the 5-star rating across the board'.
Model X performs so much better in a crash than gas-powered SUVs because of its all-electric architecture and powertrain design, Tesla says. The rigid, fortified battery pack that powers Model X is mounted beneath the floor of the vehicle creating a centre of gravity so low that Model X has the 'lowest rollover probability of any SUV on the road'.
Tesla says that in the event of a serious crash, Model X occupants have an overall 93% probability of walking away without a serious injury – 'a testament to our commitment to building the safest cars on today's roads'.