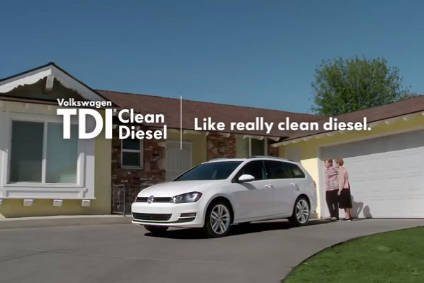 America's Department of Justice (DoJ) has imposed a fine of US$35m on IAV following what it says was "the company's role in a long-running scheme for Volkswagen to sell diesel vehicles in the US by using a defeat device to cheat vehicle emissions tests required by Federal law."
IAV insists the DoJ says it played "a minor role" in the situation, although the supplier's president Kai-Stefan Linnenkohl added: "We take these matters very seriously – the misconduct identified does not reflect who we are as a company today."
As well as the US$35m fine following IAV's guilty plea to one criminal felony count, the supplier will also "serve probation for two years" and will be subject to an independent corporate compliance monitor.
Specifically, IAV has been charged with, and has agreed to plead guilty to, one count of conspiracy to defraud the US and VW's American customers and to violate the Clean Air Act by misleading the EPA and US customers about whether certain VW- and Audi-branded diesel vehicles complied with American vehicle emissions standards.
The DoJ said IAV and its co-conspirators knew the vehicles did not meet US emissions standards, worked collaboratively to design, test and implement cheating software to cheat the American testing process, and IAV was aware VW concealed material facts about its cheating from Federal and State regulators, as well as US customers.
Pursuant to the US Sentencing Guidelines, IAV's US$35m fine was set according to the company's inability to pay a higher fine amount without jeopardising its continued viability. IAV is scheduled to appear for a change of plea hearing before Sean Cox of the US District Court for the Eastern District of Michigan on 18 January, 2019.
"Today's guilty plea shows this scheme to evade automotive emissions tests and cheat the American public and the US government extended well beyond Volkswagen," said Principal Deputy Assistant Attorney General John Cronan. "Our investigation into emissions cheating is ongoing and we will follow the evidence wherever it leads."
For his part, US Attorney General, Matthew Schneider added: "IAV participated in Volkswagen's deception of American regulators and fraud on American consumers. "As this guilty plea demonstrates, our office will continue to aggressively prosecute corporate criminals, even when they work at some of the world's largest, most prominent companies."
The guilty plea of IAV represents the most recent charges in an ongoing investigation by US criminal authorities into what the DoJ describes as "unprecedented emissions cheating by VW."
As part of its plea agreement with the Department, VW paid a criminal fine of US$2.8bn and agreed to an independent corporate compliance monitor for three years. Eight individuals were previously indicted in connection with this matter, two of whom have pleaded guilty and been sentenced. The other six charged defendants are believed to reside in Germany.
VW delegated certain tasks associated with designing its new Gen 1 diesel engine to IAV, including parts of software development, diesel development and exhaust after-treatment. In November, 2006, the DoJ says a VW employee requested an IAV employee assist in the design of defeat device software for use in the diesel engine.
The IAV employee agreed to do so and prepared documentation for a software design change to recognise whether a vehicle was undergoing standard US emissions testing on a dynamometer or it was being driven on the road under normal driving conditions. If the software detected that the vehicle was not being tested, the vehicle's emissions control systems were reduced substantially, causing the vehicle to emit substantially higher NOx, sometimes 35 times higher than US standards.
By at least 2008, an IAV manager knew the purpose of the defeat device software, instructed IAV employees to continue working on the project and directed IAV employees to route VW's requests regarding the defeat device software through him; the manager was involved in coordinating IAV's continued work on it.
Starting with the first model year (2009) of VW's new "clean diesel" Gen 1 engine, through model year 2014, IAV and its co-conspirators caused defeat device software to be installed on all of the around 335,000 Gen 1 vehicles VW sold in America.
"We take these matters very seriously and see this resolution as an important step forward for our company," said Linnenkohl. "We are committed to a culture of compliance and accountability at IAV and to serving as a reliable partner for our customers and the automotive industry."
"We strongly believe having comprehensive compliance and risk management systems in place will be increasingly important as the automotive industry becomes more fast-paced with new technologies, regulations, and consumer expectations
Our goal at IAV is to ensure we are equipped to respond quickly and with good judgement to industry needs, while fully understanding the regulatory, legal, and ethical implications of evolving technologies and trends."
The agreement is subject to approval by Judge Sean Cox of the US District Court for the Eastern District of Michigan. It does not address IAV's liability, if any, under the laws and regulations of any jurisdiction outside the US.
IAV American subsidiary, IAV Automotive Engineering, is not a party to this agreement and was not involved in the violation.