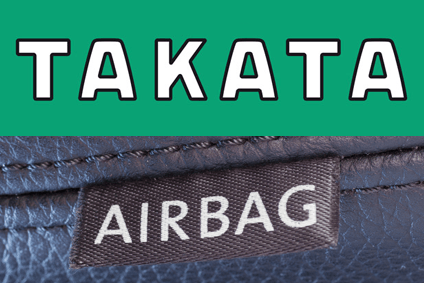 Daimler said it would book a charge "in the mid hundreds of million euros" in financial 2016 to cover costs associated with the recently announced extended recall of 35m-40m Takata inflator-equipped airbags.
In a statement, the automaker said some Takata front passenger airbags were installed in vehicles sold by subsidiaries of the Daimler Group in the United States and Canada.
"Therefore appropriate precautionary recalls will be done in the mentioned timeframe for certain models."
In early May, the US National Highway Traffic Safety Administration (NHTSA) disclosed extensions of the recall to be carried out by Takata. According to this information, Takata has agreed to declare 35m to 40m modules of front-passenger airbags without drying agent in the United States as being defective, and will recall them over the period of May 2016 to December 2019 in several stages.
"We are not aware of any cases of the defect that Takata has recognised in an airbag inflator in our vehicles worldwide," Daimler said.
The anticipated expense will not affect [operating] earnings and will be reported separately. The negative impact on cash flow would be "minor" for 2016, Daimler said, adding it continues to assume that group operating EBIT will increase slightly in 2016.