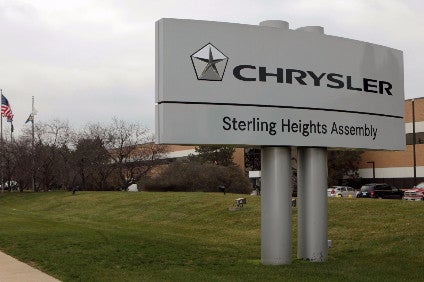 Fiat Chrysler Automobiles' ending of Chrysler 200 sedan production – expected in December – will see two Faurecia interiors plants close and layoffs at two others.
Tony Sapienza, Faurecia North America's director of communications, told The Source Faurecia produced interior components, instrument panels, door panels and seats for the 200 built at the Sterling Heights Assembly Plant.
"We're not losing business; the vehicle is going away," Sapienza said.
Closing Faurecia Interior Systems in Fraser will see 93 jobs lost while 117 will go at a second plant in Sterling Heights.
Two other Faurecia plants would not close but there would be layoffs, Sapienza added. A plant in Fraser would lose 40 jobs, while a seating plant in Sterling Heights would see 98 cuts.
Sapienza told The Source those two factories still have contracts to produce interiors and seats for General Motors and Ford.
In total, 348 salaried and hourly jobs will be lost, the report said. Sapienza said the company would attempt to relocate some workers while job training and placement services would also be offered.
FCA's CEO Sergio Marchionne said last January the 200 and Dart would "run their course" which implied FCA US would withdraw from the compact segment. The automaker wants to plants currently building Dart and 200 for higher margin pick-ups and SUVs: future small cars would be outsourced to another manufacturer.