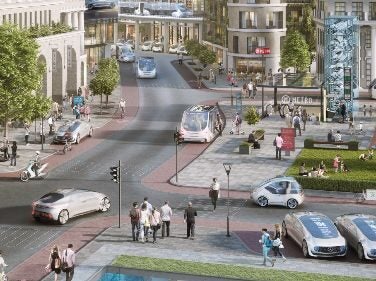 The shared mobility market in China is expected to grow exponentially in coming years, according to a study released by IHS Markit, with robotaxis, or autonomous vehicles, set to take a dominant share of segment sales.
The consulting firm noted: "Consumers are increasingly getting used to mobility services and the penetration rate will gradually increase in the future."
It forecast the country's shared mobility market would be worth CNY862bn (US$135bn) by 2025 and CNY2.25trn by 2030 with robotaxis accounting for at least 50% of sales of new vehicles to this sector.
Companies such as Baidu and Huawei are making rapid progress in developing smart technology and carmakers, too, are speeding up efforts in autonomous driving.
Baidu was reported to have had a fleet of 500 robotaxis in operation by the end of September which had just completed 16m km of road tests in cities such as Beijing and Changsha.
Local startup Pony.ai had a fleet 200 robotaxis, and had completed 8m km of testing, while SAIC and Didi had each completed 1m km of road evaluation.
IHS expected two or three players would dominate China's robotaxi segment with the market leader enjoying a 40% share.
IHS Markit also expected the smart car segment would grow rapidly in the next several years  with vehicles with Level 2 and above driver assist functions expected to account for at least 45% of total passenger vehicle sales by 2025 and 80% by 2030.