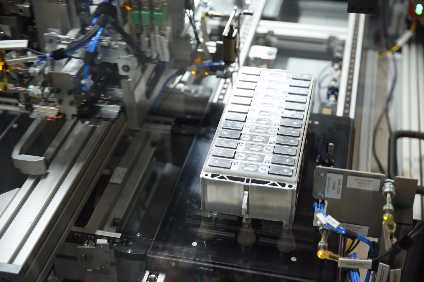 China's new vehicle market expanded by 3% to 28.88m units last year, from 28.03m units in 2016, according to data compiled by the China Association of Automobile Manufacturers (CAAM ).
The full year growth rate was below the association's 5% target which it attributed mainly to an increase in the sales tax rate on small cars from 5% to 7.5% at the beginning of last year.
CAAM also noted car makers are currently adjusting to the significant changes to the government's new energy vehicle policies, including the announcement of minimum sales quotas last year.
CAAM said it expected similarly slow sales growth this year with the sales tax rate retuning to its normal level of 10%.
Passenger vehicle sales increased by 1.4% to 24.72m units cars last year, according to the CAAM data, driven by a 13.3% increase in SUV sales to 10.25m units.
Saloon/sedan sales fell by 2.5% to 11.84m units, while MPV sales were 17% lower at 2.07m units and minibuses fell by 20% to 547,000 units.
Commercial vehicle demand was strong last year, with sales rising by 14% to 4.16m units from 3.65m units in 2016.
Sales of new energy vehicles across all segments of the market increased by over 53% to 777,000 units.
General Motors ' local joint ventures sold 4.04m vehicles in the country last year, up 7.1% on 2016, while Ford's sales fell 6% to 1.19m units.
German brands all performed strongly last year, including VW which reported a 5.9% rise in sales to 3.2m units, while Daimler group saw volume rise by 25% to 610,000 units and combined BMW and MINI sales rose 15% to 594,388 units.
Japanese brands also performed strongly, including Nissan which reported a 12% sales rise to 1.52m units, Honda 1.44m (+15.5%) and Toyota 1.29m (+6.3%).