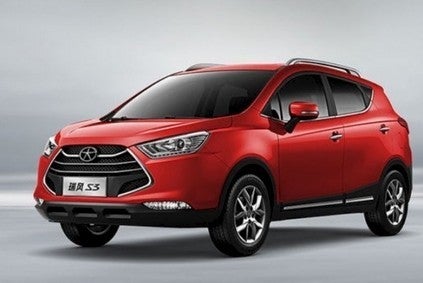 JAC has launched the Refine S3, a new B segment crossover similar in size to the Ford EcoSport.
This small crossover was first seen at the Shanghai motor show in April 2013 where it wore 'Heyue S30' badges. A pre-production model followed a year later at the Beijing show, this time labelled as the Refine S3.
Like its rival the Dongfeng Peugeot 2008, the Refine S3 is front-wheel drive only. The standard engine at launch later this month is a 1.5-litre four-cylinder petrol unit.