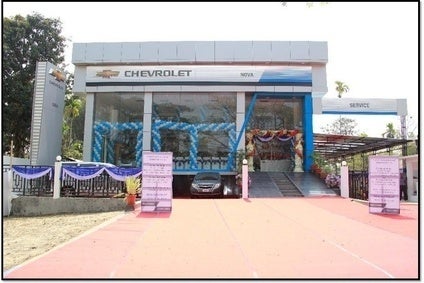 General Motors (GM) is increasing its focus on the Indian vehicle market with plans to invest heavily in new products and new production capacity.
The company aims to achieve a 5% local market share by 2025, equivalent to around 400,000 vehicles by the company's own estimates, from 1.8% or some 58,000 vehicles last year.
Total vehicle sales in India fell by around 2% to 3.2m units last year but the market is expected to outperform in the Asia-Pacific region over the next 10 years – fuelled by the country's expanding middle-class population.
GM is upbeat about its own prospects in the domestic Indian market and sees fewer inherent obstacles to growth compared with market in south east Asia, for example.
GM also plans to make India an export hub for Chevrolet vehicles to markets in the Asia-Pacific region, South America and elsewhere, replacing output in South Korea where labour costs are much higher.
This strategy will allow the company to maximise economies of scale in a low labour cost environment and ultimately improve its global competitiveness.
Hyundai and Suzuki, and more recently Renault and Ford, have enjoyed strong growth in India as a result of similar global production strategies.
GM recently announced the closure of a plant in Indonesia and has reduced its operations in Thailand – two markets where it has struggled to gain a significant foothold due to the dominance of the Japanese.
GM also announced the closure of its Holden engine and vehicle production operations in Australia by 2017.
Stefan Jacoby, GM's chief of international operations, told Reuters in a recent interview that India "may be the last big white sheet of paper in the automotive industry", referring to the overall potential of the domestic market as well as opportunities to share in this growth.
Jacoby expects the share of entry level cars in the US$5,000-8,000 price range in India to shrink as more and more middle-class customers look for higher levels of comfort and prestige.
GM plans to launch a new range of subcompact cars in India later this year and will likely double annual production capacity from just under 300,000 units at present to around 600,000 units to achieve its 10-year target.