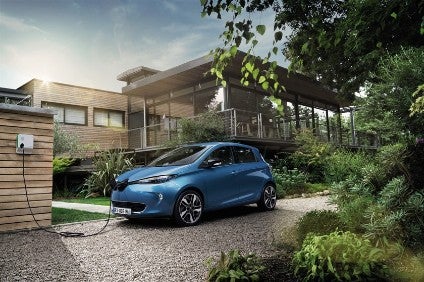 Unsurprisingly, given its 'new energy vehicles' policy, China dominated for sales of electric vehicles in the second quarter of 2018.
Bloomberg NEF data showed global sales for electric vehicles rose 77% year on year to 411,000 units.
China accounted for over half, Europe 22% and North America had a 19% global market share.
EVs accounted for a record high of 3.9% of all passenger car sales in China.
Manufacturers accounting for a significant part of the EV gains included BYD, Tesla, Nissan, Toyota, Renault and Chinese state-owned JAC Motors.
First quarter sales were around 300,000 units so the Q2 result was a significant leap.
QUBE data compiled by just-auto shows automakers worldwide are expected to build around 1.67m cars with fully electric powertrains this year compared with 879,000 last year and a forecast 2.2m in 2019.
Electric vehicle launches in China will continue with the Chengdu show as Great Wall launches its Ora iQ.
The 4.4m long crossover is the first model for the automaker's electric vehicles brand and two smaller cars will be added to the range during 2019.
All three were seen earlier this year in prototype form at the Beijing motor show.
The Chengdu event is the public premiere for the series production iQ with the first orders also being taken at the show.
GWM said all Ora models would be priced below CNY100,000 and aimed at customers in larger Chinese cities.