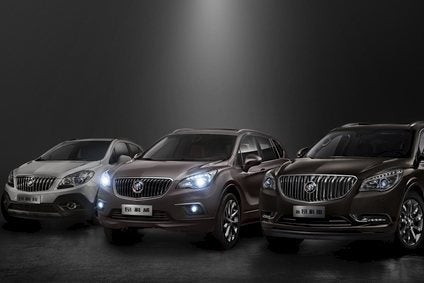 New vehicle sales in mainland China fell by 0.5% year-on-year to 1.99m units in April, according to data released by the China Association of Automobile Manufacturers (CAAM).
This brings the four-month cumulative total to 8.14 million units, 2.8% higher than in the same period last year.
While last month's slight decline follows a 3.3% rise in March, there is concern that the market may be feeling the effects of the economic growth slowdown – albeit to 7% in the first quarter, as well as efforts by major cities to control fleet growth and the government's clampdown on corruption.
The central bank cut interest rates this week for a third time in six months to help maintain the country's economic momentum.
General Motors and its Chinese joint ventures reported a 0.4% decline in combined sales to 258,484 in April, while sales at Ford's joint ventures were largely unchanged at 96,889 units.
Toyota's sales were 7.8% higher at 92,600 units, while Honda's sales rose by 11.7% to 71,546 units.
Analysts at LMC Automotive note that while discounts at dealerships have been increasingly commonplace over the last few months, OEMs have started implementing incentives, too. On 6 April, Shanghai Volkswagen, a market leader in China's Passenger Vehicle market, announced a reduction of CNY10,000 in the Manufacturer's Suggested Retail Price (MSRP) for the Polo and the Touran. Within as little as a week, other key OEMs followed suit with Changan Ford and Beijing Hyundai, amongst others, mirroring VW's move by introducing various incentives to boost retail sales, leaving little doubt as to the extent of the pressure being exerted by the stagnating growth.