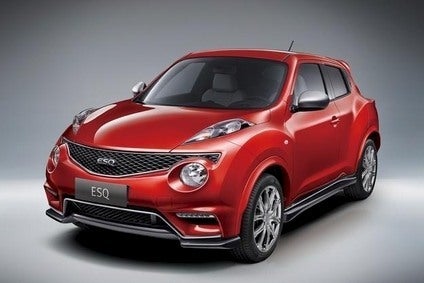 Infiniti will reveal the long-rumoured ESQ at the Chengdu motor show later this week.
The obvious question is why Nissan would dilute Infiniti's premium image with a rebadged Juke. The answer is it won't as the Juke has never been sold in China.
A spokesman for Infiniti told just-auto.com that the ESQ will manufactured at Oppama in Japan. The only other plant which builds the Juke is Sunderland, though there is some assembly at Purwakata in Indonesia.
Styling-wise there is a large ESQ badge on the grille and tailgate, while INFINITI also appears at the rear. Like the Juke Nismo, this car is to be powered by a 147kW (200PS) 1.6-litre turbo engine. The ESQ goes on sale in the PRC from October.