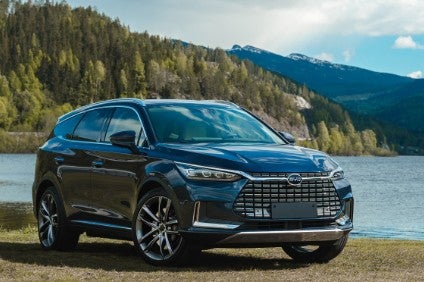 BYD and Norway distributor RSA have launched the Tang EV all wheel-drive compact SUV in Oslo.
It's the start of market trials in the Norwegian passenger car sector.
Following the gradual easing of COVID-19 lockdown restrictions, BYD has also reaffirmed its commitment to a wider European expansion programme when it will launch pure electric van and truck models in some commercial vehicle markets.
The 2020 model year Tang will go into production in November 2020 with customer deliveries in Norway expected in January 2021.
The EV will be powered by the recently launched Blade Battery which the company describes as a 'game-changer' for the EV sector.
The Blade Battery is claimed to increase safety levels for the EV industry while reducing the cubic volume of the battery pack by 50%.
RSA will provide full sales, service and parts support for BYD's electric van and truck products.
Commercial vehicle models include a panel van, 7.5-tonne and 19-tonne rigid distribution trucks and a yard tractor.
RSA has established a network of 20 dealerships for passenger cars and commercial vehicles.