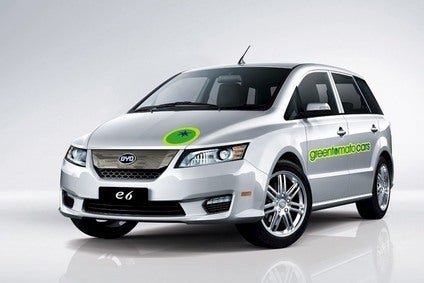 Inspired by an existing service in Paris – Autolibe runs a fleet of 3,000 electric cars with 75,000 registered users – Rio de Janeiro will be the first Brazilian city with an electric car sharing scheme.
There will be 300 cars to start and operations begin in (summer Olympics year) 2016.
An economic feasibility study is under way and potential operators will soon be invited to bid for the contract. At least one group has already expressed interest.
According to the city council, each shared car potentially takes six to 20 vehicles off the streets, depending on the territory covered by the hire scheme and other factors such as user take-up.
Chinese automaker BYD has spotted an opportunity and is importing e6 EV passenger cars (the model is popular with taxi drivers in China). In July, the company will open a Brazil factory to make batteries and assemble electric buses using chassis and parts imported from China. If sales take off, it plans to build a bus plant.
The car sharing programme will be integrated with Rio de Janeiro public transport. The city, capital of its namesake state, has a population of 6.5m and is served by bus, train, underground (metro), BRT (bus rapid transit) and ferries.
One consortium bidding for the EV hire scheme is counting on the DirijaJa company. Five years ago this firm designed an electric minicar called Obvio! 828 E but it went no further than prototype stage. DirijaJa now has links with Wake Motors, of Paraná state, and they plan to partner to build a small factory to make the 828 E. The goal is to rent it only to companies rather than supply directly the Rio de Janeiro project.
According to DirijaJa owner Ricardo Machado, another partnership with Westfield Sportscar is under study. If a reciprocal deal is agreed, the British automaker would assemble its Lotus Seven inspired vehicle from parts kits in Brazil and also assemble the 828 E from Brazilian kits at home in England.