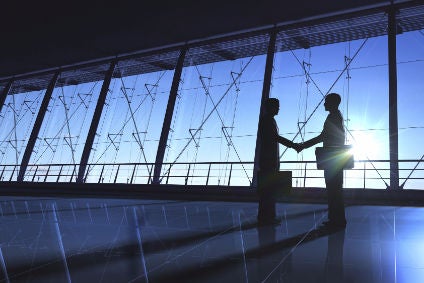 Bosal says despite the challenges of finding suppliers in the Central and Eastern European (CEE) region, it nonetheless "strongly believes" in the key nature of the area for the automotive sector.
The CEE nations now extend from Poland and Lithuania in the north to Serbia and Romania in the South, with huge competition for labour creating a wage spiral which is seeing those geographical boundaries even push out to Moldova, but the core region still remains attractive for overseas OEMs and suppliers.
"This is one of the challenges we are facing, getting good suppliers in the CEE region and we need good partners here," said Bosal group sourcing director, Robert Snijder at the recent CEE European Automotive Forum in Prague. "We are very strong in CEE countries.
"We strongly believe in this region – it can give us a lot of opportunities in the future still."
The Bosal sourcing director outlined some of the exhaustive process in becoming a component partner to the Group, which buys in EUR422m (US$499m) from suppliers with the process closely involving both parties in any transaction.
"There needs to be good quality and good delivery performance – we expect early supplier agreement," added Snijder. "If I tell you I sat down with a producer of tubes and we talked for around three hours for a little tube, you can see what goes into the process.
"We run people through very detailed self-assessment. We can show your performance levels and are asking for quality data. We need non-disclosure agreements, general conditions. We are an ethical company so we will ask you to sign corporate social agreement [deals]. This becomes more and more important when it comes to conflict minerals. We do a financial analysis on your company and validation.
"We have a sourcing committee which chooses which supplier we use, [then] we will sign a frame agreement, surface level agreement and compliance agreement. You can expect from us a monthly feedback."
Data from just-auto's QUBE research service shows Bosal operating through five business divisions:
Emission Control Systems: exhausts, heat exchangers, catalytic converters, diesel and gasoline particulate filters, as well as other after-treatment
Automotive Carrier and Protection Systems – towbars
Aftermarket
Energy Conversion Industry – energy recovery using heat exchangers
Bosal-Sekura – spaceframe cabs for industrial and agricultural products
The company employs around 4,700 people worldwide at 29 manufacturing plants and 18 distribution centres. Its customers include Chrysler, Ford, Volkswagen Group and General Motors.