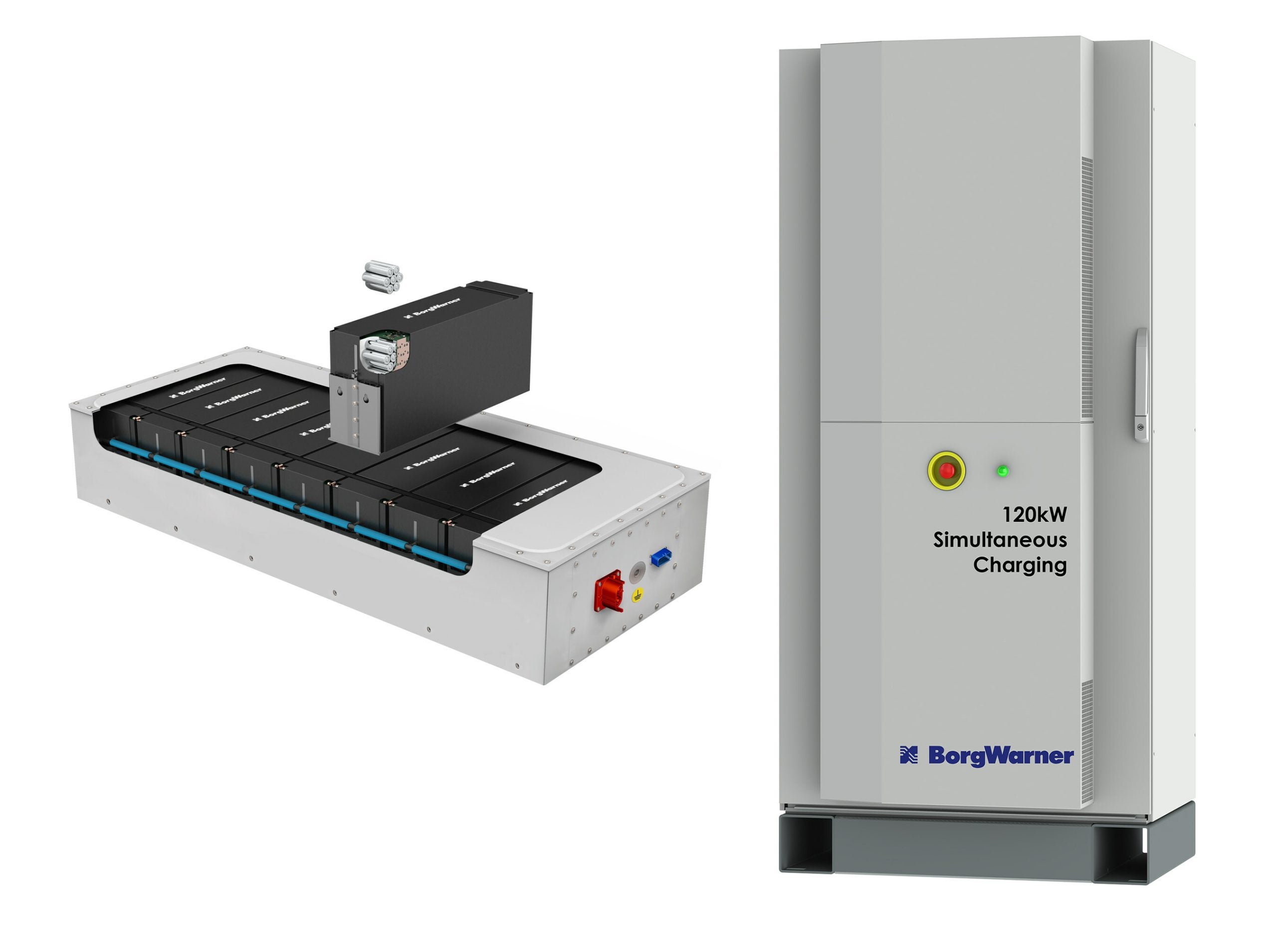 BorgWarner announced plans to invest US$20m expanding three existing Michigan factories and developing a new electric vehicle (EV) battery service centre. The supplier expects to create 186 jobs in engineering, manufacturing and service roles.
BW will extend EV offerings to include battery systems and charging stations.
The supplier said the project would "accelerate development, manufacturing and testing of EV products and EV charging infrastructure equipment, including battery modules and packs, direct current (DC) fast charging equipment, and microgrid control and operations" at its Auburn Hills, Dearborn and Hazel Park facilities.
The project would also increase DC fast charging, EV battery module, and EV battery pack manufacturing capabilities in Michigan.
It had received a $1.86m grant from the Michigan Economic Development Corporation (MEDC) through its Michigan Business Development Program that will be put toward expansion to electrification work.
Frederic Lissalde, president and CEO, said:"We intend to use the grant to expand manufacturing capability and presence, enhance volume capacity and grow our cross-functional departments."
The Auburn Hills share of investment will be allocated toward new electrification labs that will house testing equipment and allow for new R&D activity.
The Dearborn footprint will increase 7,000 square feet, allowing for growth of manufacturing, engineering and service departments dedicated to DC fast charging equipment. The facility will double current capacity.
Hazel Park location, combined with a new, separate 100,000 square foot facility that will be developed into a battery service centre, will see the largest capital investment of $10.6m. The new service centre will provide service for all BW batteries in North America with a focus on testing, diagnostics and training.
A new battery module assembly line will be added to increase battery module and pack production.