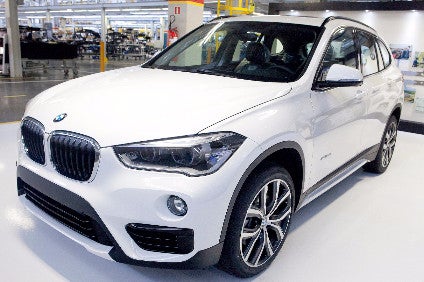 BMW's Araquari assembly plant in the state of Santa Catarina will begin exports of 10,000 units of the X1 small SUV to the US in July.
The automaker will create 300 new temporary jobs (dedicated to the programme until December), on top of the 700 already in the plant opened 19 months ago, the first factory for a premium brand under the new Inovar-Auto programme rules.
According to BMW, there is increasingly strong demand for the X1 in the US and exports from Brazil will complement vehicles currently supplied exclusively from Regensburg in southern Germany.
When announcing the initial Brazil factory project three and a half years ago, BMW did not plan exports. But the Brazilian real devaluation to the dollar in the last 18 months and increasingly excess capacity has opened this window of opportunity.
"Besides being a challenging one, this project is strategic for the operation of our plant in a way that it lets us [utilise] in a more effective manner the local production capacity," said Araquari chief Carsten Stöcjer.
Three versions of the X1 XDrive 28i will be shipped to the US, all powered by the I4, two-litre/122 cubic inch TwinTurbo petrol engine, rated at 237 bhp and 258 lbf·ft of torque.
[
Editor's note: This isn't the first time premium German cars have been assembled in Brazil from CKD kits for the US market. In the early 2000s and again in the mid-2000s, a local Mercedes-Benz plant built C-class sedans for the US and Canada. That project was mainly to assign work to the plant after an ambitious plan to assemble the smaller A-class in large volume for South America failed.
]