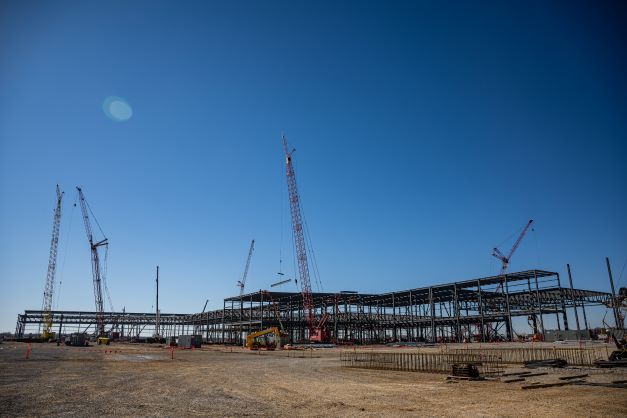 Ford and SK On have broken ground at BlueOval SK Battery Park, where their joint venture BlueOval SK has invested US$5.8bn to produce advanced batteries for future EVs, slated to start production in 2025, creating 5,000 new jobs in Kentucky.
Construction is on schedule at the two massive battery manufacturing factories capable of collectively producing 80 gigawatt hours annually.
"BlueOval SK Battery Park will be at the core of the electrification of the North American auto market," said Jee Dong-seob, SK On president and CEO.
The project is part of Ford's plant closer to produce 2m electric vehicles globally by the end of 2026.
The facility will train 5,000 new workers at a new on-site centre integrated within the Kentucky Community College System with a $25m subsidy from the state. It will house virtual reality, industrial maintenance and work simulation labs plus ergonomics techniques classrooms.
Construction starts in 2023 with completion in 2024.