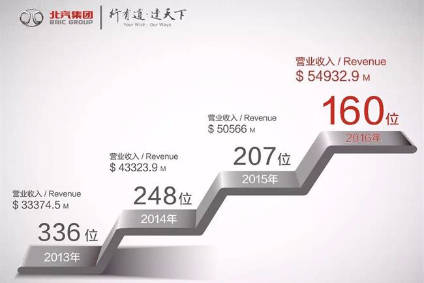 Chinese carmaker Beijing Auto Industry Corporation (BAIC) is planning a manufacturing joint venture in South Africa that will eventually have the capacity to make 100,000 cars a year.
BAIC plans to start production at a Port Elizabeth, East Cape, facility in 2018, International Chief Executive Officer Dong Haiyang told reporters in Port Elizabeth this week.
The plant will be built in partnership with South Africa's state-owned Industrial Development Corp (IDC). This week's comments follow the signing of a memorandum of understanding between the two.
BAIC plans to export around two-thirds of its production, so access to harbours is critical. Exports are planned to markets throughout Africa, but could eventually include Europe, Dong said.
In addition, the Eastern Cape is already home to many of the key players in the automotive sector: General Motors, Volkswagen and Mercedes-Benz have plants in East London and Port Elizabeth and Ford has an engine plant in the region.
Alongside these companies are a host of businesses that are able to supply components for the vehicles.
"South Africa's automotive industry has received a major shot in the arm with the announcement of the biggest greenfield investment in 40 years," the companies said in a joint statement.
The South African plant will be constructed in two phases, with capacity of 50,000 units a year after the initial development, the companies said. That will double during the second stage. BAIC plans to produce four models at the site. BAIC will own 65% of the project, with the balance taken by IDC.
South Africa's existing major manufacturers are all wholly foreign-owned. However, the IDC intends to change that.
IDC CEO Geoffrey Qhena said in an interview following the signing of the memorandum of understanding, that the corporation could eventually sell its stake in the project. "We take a long-term view of investments, but the intention is not to hold these shares forever. This could be an opportunity for South Africans to own part of a vehicle manufacturer."
Setting up the original equipment manufacturer facility will create 2,500 direct jobs, according to IDC spokesperson, Mandla Mpangase.
However, with a multiplier effect of five, job creation in the supply chain of locally produced components and other services, a further 7,500 new job opportunities will be created, he added.
Currently local content for existing projects ranges from 40% to 70%. "Taking this into account, a similarly-sized new original equipment manufacturer could result in an estimated 10,000 decent jobs being created in the South African economy."
The sprawling BAIC Group comprises own brands including BAIC Motor, Foton, Changhe Auto, Beijing Automobile Works, BAIC Yinxiang, as well as joint venture brands including Beijing Hyundai, Beijing Benz, Changhe Suzuki, BFDA.