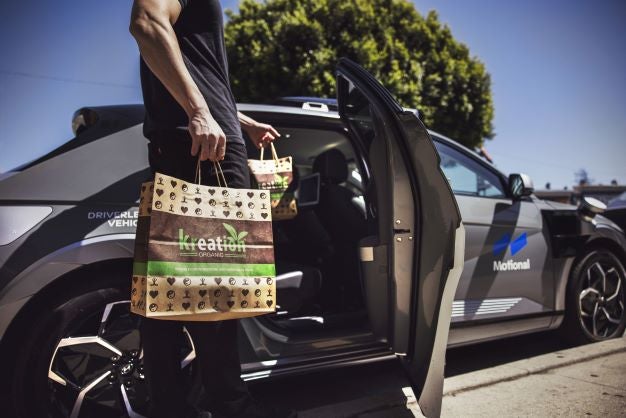 Motional, the JV between Hyundai Motor Group and Aptiv, is trialling autonomous deliveries for Uber Eats in Santa Monica, California using EVs.
Restaurants are notifed when the AV arrives, meet the vehicle at a designated location and place the order in a compartment in the back seat. On arrival at destination, the customer is alerted to securely unlock the vehicle door via an app and collect the order.
The trial service will allow Motional and Uber to study integration of their technology, consumer demand, user interactions with the AV, and additional autonomy features needed to enable autonomous deliveries.
Uber sees AVs playing a long term role for a variety of users and plans to pioneer this technology.
Abe Ghabra, Motional's chief operating officer, said: "This service will provide the learnings and experience needed to make [us] the trusted AV provider for on-demand delivery networks."