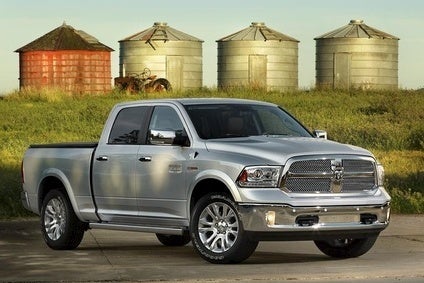 Factory-owned Fiat Chrysler Australia (FCA) says it has unearthed "at best" incomplete documentation in relation to its former CEO, Clyde Campbell, who is currently the subject of a court case. Campbell was also, until earlier this month, a part owner of independent Fiat Chrysler New Zealand.
Extraordinary details surrounding the alleged lavish spending of Campbell have gripped Australia with an FCA statement sent to just-auto from Port Melbourne noting: "During a routine audit, we discovered what at best appears to be incomplete documentation pertaining to certain transactions and vendor relationships initiated or approved by Mr Campbell during his tenure as CEO of FCA Australia [the wholly-owned local unit of the US-Italian automaker – ed].
"As such, we are seeking all relevant information he has on these matters.
"We will not comment further on the ongoing legal proceedings and let the statements set forth in our pleadings speak for themselves. As this is currently a matter before the courts, we cannot make any further comment."
For its part Fiat Chrysler New Zealand – until recently owned jointly by Campbell and the Sydney-based Ateco Group headed by industry veteran Neville Crichton – told just-auto Campbell no longer had any association with the company or any involvement in it.
"As soon as the company became aware of the accusations against Mr Campbell the relationship was terminated in a mutually agreed settlement," an FCNZ spokesman said via email.
"Following the changes in ownership it is entirely business as normal at Fiat Chrysler New Zealand and the Ram project, a part of the Fiat Chrysler New Zealand business, continuing as planned.

"Neither Ateco nor Fiat Chrysler New Zealand can make any comment on the accusations against Mr Campbell as these are set to appear before the courts and the accusations do not involve Ateco or Fiat Chrysler New Zealand."
The Ram project is the importation of Ram 2500 and 3500 trucks from the US, their conversion to right hand drive and sale in Australia and New Zealand, with sales starting in September.