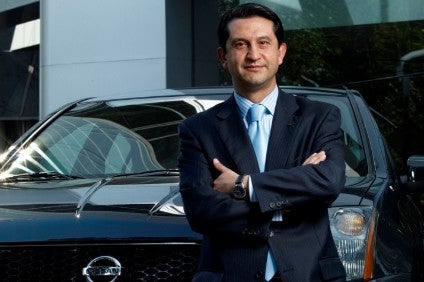 Nissan Motor senior executive, Jose Munoz, reportedly has taken leave of absence in what media described as a sudden management shake-up following the arrest of former chairman Carlos Ghosn.
Reuters said Munoz now was absent and Ghosn remained in a detention centre since being arrested on 19 November on allegations of financial misconduct, followed by re-arrests over further allegations.
In a statement cited by Reuters, Nissan said Munoz had taken a leave of absence "to allow him to assist the company by concentrating on special tasks arising from recent events".
A Nissan spokesman told Reuters Munoz's planned appearance at the Consumer Electronics Show in Las Vegas would be cancelled. The automaker was due to unveil a "new technology platform to 'See the Invisible'. So-called Invisible to Visible maps a 360-degree virtual space around the car to provide information about road and intersection status, visibility, signage or nearby pedestrians. It can also monitor passengers by using interior sensors to better anticipate when they may need assistance or perhaps a coffee break to stay alert.
Munoz joined the automaker in 2004 in Europe and led its ambitious expansion in North America after the global financial crisis, Reuters noted.
Munoz had been supervising China operations.
Last week, Ghosn's detention in Japan was extended until 11 January by the Tokyo District Court.
Nissan told Reuters at the time that its own investigation was ongoing and that 'scope continues to broaden'.