Guarded, mixed approval appears to best sum up analyst reaction since Wednesday's (7 April, 2010) announcement of closer ties between the Nissan-Renault alliance and Daimler.
Our very own Rob Golding was among the first out of the block yesterday with his usual, no-nonsense assessment: Renault-Nissan and Daimler could both use a little help in sectors they are weaker than desirable and this should soon be forthcoming by mutual agreement.
IHS Global Insight analyst Paul Newton said in a research note: "Renault-Nissan and Daimler will take a 3.1% equity stake in the other, a nominal sum, but emblematic of the gravity and likely permanence of the alliance. For Daimler, it is an opportunity to develop the potential of the Smart brand and for Renault-Nissan it brings some welcome cachet to the Infiniti brand which will share some Mercedes technology."
"The forging of the alliance is also a clear sign that in the post-boom automotive industry, individual players will need to look for partners and co-operation to shoulder the enormous development costs and spread the risk across a variety of brands, although there has been no talk on the sensitive subject of much-needed consolidation and Daimler will need to learn from its past mistakes with alliance partners to make this work."
He added: "The forging of this alliance is the another clear indicator that in the post-boom automotive industry, sharing the huge development costs that new vehicle architecture and powertrains command is even more vital. Furthermore, utilising existing plant capacity, as in the case of the Smart ForFour replacement being made in Slovenia at Renault's plant is precisely what needs to happen, to spread the risk and garner the economies of scale required, particularly from smaller cars.
"However, the devil, as always, is in the detail and Daimler's insistence that the Smart will be rear-drive raises the question over how the brand will deliver the sort of scale to justify such a complex arrangement. A rear-drive B-segment entry would certainly be unique in the market, since VW shelved the rear-engine/rear-drive Up! concept for a more conventional layout, and may prove to be a coup if properly executed.
How well do you really know your competitors?
Access the most comprehensive Company Profiles on the market, powered by GlobalData. Save hours of research. Gain competitive edge.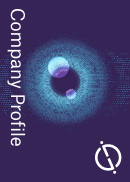 Company Profile – free sample
Thank you!
Your download email will arrive shortly
Not ready to buy yet? Download a free sample
We are confident about the unique quality of our Company Profiles. However, we want you to make the most beneficial decision for your business, so we offer a free sample that you can download by submitting the below form
By GlobalData
"However, it also has all the hallmarks of Daimler's past problems when working with other carmakers, dictating their engineering terms in the face of conventional logic, or simply pricing the technology out of the reach of their alliance partner's brand values and reach, as was often the case for Chrysler. Daimler will no doubt be keen not to repeat the mistakes of the Mitsubishi alliance with the ForFour, and surely has the benefit of painful and costly hindsight, but this arrangement appears to have many of the same hallmarks on the surface.
"Furthermore, for the Smart brand, the delay and lack of new product until 2013 is widely being predicted to see many franchised dealers simply starve, as sales of the current ForTwo have not met expectations and are set to continue to wane. How Daimler will tackle this very real problem is not clear from the information currently available."
Newton also had concerns over the light commerical aspects of deal.
"The commercial arrangement will see Mercedes bring an entry-level small van based on the Kangoo to market in 2012, again manufactured in Renault's French plant. However, the collaboration over mid-size vans again raises questions and has worrying consequences for GM's Luton plant in the United Kingdom, which currently manufactures Renault-Nissan's mid-size vans. This arrangement is set to end in 2013 and the likelihood of it being continued seems even more remote following this tie-up.
"And it is in the sensitive area of consolidation that the alliance has remained unsurprisingly mute. In France, the reaction from government (Renault's largest shareholder) and workers was immediately that of protecting jobs in France. On the surface this alliance is looking to add volume to existing plants, but should any of their prospective new products fail in the market, some kind of consolidation may follow. It is in this area most investors want to see radical movement in Europe, still plagued with overcapacity, but on the surface and in the short term this alliance will not offer any encouragement on that front."
"It effectively took Renault and Nissan the best part of eight years before either witnessed any real gains from their alliance, which now functions well and is often seen as the model for the industry. The opportunities with Daimler are many and obvious, but they can neither afford the ramp-up time the original alliance took to get up to speed and Daimler's engineers and corporate culture may have undergo a radical change for this to truly succeed.
"Nevertheless, the alliance is a clear indicator of the brave new world the auto manufacturers are facing up to in the post-boom era, and it is unlikely to be the last we see in the near future."
Newton's view was reflected in a report Japan's Kyodo News agency titled Nissan-Renault-Daimler deal precursor to further shakeup in industry.
"With Nissan Motor and its French partner Renault looking to expand their clout through a new cross-sharing deal with Germany's Daimler, the big question is: who is next in the realignment of the global auto industry?" the agency wrote.
"In Japan, experts say eyes are on Honda Motor, the nation's second-largest automaker, although it has so far shown no indication of ditching its trademark go-it-alone policy.
"Pressure has fallen heavily on carmakers to pursue expansion of scale to save on development costs of highly expensive green technology and to secure their foothold in fast-growing emerging markets by offering affordable compact cars."
"It costs a lot to develop wide-ranging technologies, and there is no clear favorite among the scattered environmental technologies, including electric vehicles and hybrids," Takashi Akiyama, vice president of SC-ABeam Automotive Consulting, told Kyodo.
"Also, with the rapid expansion of emerging markets, it's hard for an automaker to make it on its own," he added. "Expansion of scale is necessary for survival and further realignment in the industry is anticipated."
With dwindling choices for cross-border alliances, attention has naturally fallen on Honda, one of the strongest players in the industry. The automaker has continued to eke out profits, even as most auto giants sank into the red after the financial crisis hit in 2008.
"You need great energy to reach an understanding with an alliance partner and time is quickly lost during that process," Fumihiko Ike, Honda's head of Asia and Oceania operations, recently said. "It's faster to do it alone."
But Japanese analysts said even Honda may eventually need to shift course and look outside as rivals pose a rising threat by becoming bigger and more cost-efficient.
"There is no need to immediately join forces since its products, centring on compact cars, are selling well," said Shigeru Matsumura, an auto analyst at SMBC Friend Research Centre. "But Honda will probably not be able to stay the way it is as others form alliances and boost their cost competitiveness."
Tatsuya Mizuno, a former auto analyst at Fitch Ratings in Tokyo and current representative of consulting firm Mizuno Credit Advisory, also suggested Honda may ally with South Korea's Hyundai Motor in a shakeup that he predicted will consolidate the industry into five major automotive groups.
"The advantages of scale are huge and will need to be pursued as they become increasingly important," Mizuno told Kyodo. "But as the scale becomes bigger, the question is whether you can maintain strong management."
Despite the hype over the emergence of new alliances, deals have frequently collapsed in the past, including the breakup of Daimler and Chrysler.
"When we came together with Chrysler, we were in agreement about merger, but we hadn't had much thought about content of collaboration," Daimler chairman Dieter Zetsche said at Wednesday's news conference in Brussels, emphasising that the relationship with Renault and Nissan will be "totally different."
Nissan president Carlos Ghosn, also chief executive officer of Renault, said the "strategic cooperation" with Daimler – not to be mistaken with an alliance – will be long-term, while the pursuit of scale will continue as Nissan and Renault vie to become the top automotive group.
"This industry is more and more growing in power…increasing the scale in order to be able to be relevant and competitive," Ghosn said at the joint press conference with Daimler.
"Adding more volume and adding more scale by itself is not a threat," he said. "The way you do it, how you make it work for you, is really the key."
From the US, Edmunds.com senior analyst Michelle Krebs said: "Even though Daimler's marriage record isn't great, automakers must collaborate to meet more stringent emission and fuel economy standards during these tough economic times. Technology research and development is expensive, yet small cars deliver low profit margins."
"The wildcard element of this deal is how the two alpha dogs heading the companies will run together," noted Edmunds' AutoObserver.com senior editor, Bill Visnic.
Analysts polled by news agency Reuters made widely varying comments.
Alliance Bernstein senior vice president Takaki Nakanishi said: "Fundamentally, this is really a deal between Daimler and Renault. The number of (Nissan luxury unit) Infiniti cars that can take Daimler's engines is extremely limited.
"I can't see a clear picture of a meaningful cooperation between Nissan and Daimler. It seems Nissan has just been roped in for the money.
"I can appreciate the attempt by the partners to look for synergies and go into this cooperation, but when it comes down to it, you can't help but ask, 'Where's the beef?'"
Societe General's Philippe Barrier commented: "The goal was that there would be no real financial consequences. The idea is to create links without upsetting the current equilibrium, either between Renault and Nissan or between Renault and the state.
"On this point, the share exchange, while a little complex, is quite well thought out. From a technical point of view, the project is a little broader than we forecast. It remains to be seen how much in synergies they expect from this cooperation."
DZ Bank's Michael Punzet said: "We think that possible synergies from the cooperation with Renault/Nissan are limited and will only be realised mid-term. We keep our sceptical stance on Daimler, also with regard to a possible dilution of the brand."
An unnamed Paris-based analyst told Reuters: "Mercedes needs an ally in small vehicles; for them it is vital. Renault needs to spread out development costs so the agreement is also important for their profitability."
Credit Suisse's Arndt Ellinghorst noted: "We agree on the industrial logic and regard such an alliance as a reflection of the consolidation pressure triggered by the EU Commission's CO2 regulation, which is forcing the industry to produce more fuel-efficient (small) cars, an area where no carmaker is earning satisfying returns. In our view, joining forces is a sensible way of dealing with the industry framework."