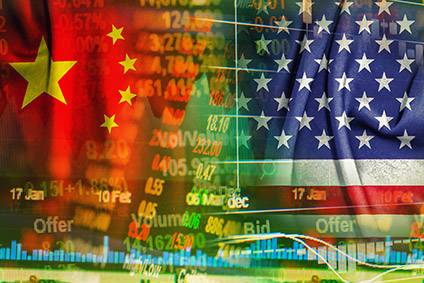 As worries grow over China's economic slowdown and adverse consequences for the automotive sector, China's automotive trade association has called for more action to boost market demand.
The China Association of Automobile Manufacturers (CAAM) is calling for local authorities to implement the central government's guidelines for boosting car consumption.
The China Daily newspaper notes that total vehicle sales in the first seven months of this year totalled 14.13m, down 11.4% on the same period last year.
According to the newspaper the CAAM said it estimated that China's vehicle sales would drop 5% this year to 26.7m vehicles.
"However, we haven't seen many local governments come up with specific measures to implement the guidelines," said Xu Haidong, a deputy secretary-general of the CAAM, speaking to the China Daily.
The report said the central government has since January been trying to boost consumption of a wide range of goods including vehicles, asking local authorities to offer subsidies or other forms of assistance and more importantly ease restrictions on purchasing and using vehicles, especially new energy ones.
"If you take a close examination of the potential customers, you will find those who want to buy cars and can afford them are residents living in cities where license plates are rationed," Xu said.
"In other parts of the country, even if you offer them a bonus of thousands of yuan, people are unlikely to buy cars. They would rather set the money aside," he said.
The Chinese government is seen by analysts as relying on monetary policy and looser credit to stimulate economic activity, but the CAAM maintains that specific measures aimed at auto sales can be more effective.
Shi Jianhua, also a deputy secretary-general of the CAAM, told China Daily: "I would rather the local governments remove the restrictions and leave it to the market. Then I believe there is still much room for growth in coming years as we are seizing the opportunities of smart and connected vehicles."
The newspaper notes that at least nine Chinese cities including Beijing, Shanghai and Tianjin have imposed restrictions on car purchases.
So far, the report added, only Guangzhou and Shenzhen, both in South China's Guangdong province, have decided to offer more license plates than previous designated quotas, but others have not shown signs of following suit.