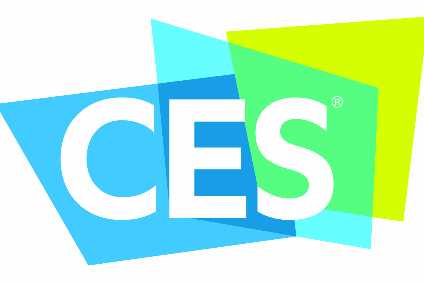 The 2018 Consumer Electronics Show hosted multiple car, concept and automotive technology world premieres. Fisker, Future Mobility Corporation, Honda, Hyundai, Kia, Mercedes-Benz, Nissan, Rinspeed, the Toyota Research Institute, Toyota Motor Corporation and Volkswagen had new technology on show.
Fisker EMotion: to be pitched as a rival for the Tesla Model S, has four butterfly doors and a claimed range of up to 400 miles (US system). The car will be built by VLF, a firm in which Henrik Fisker himself has a shareholding.
Graphene supercapacitors were to be used instead of lithium-ion batteries. In prototypes, these were located in the floor of the vehicle, the structure of which is carbon fibre and aluminium. Batteries were to be supplied by Nanotech Energy but in July 2017 Fisker said that plans had changed and that cells will will now be supplied by LG Chem. The South Korean firm will provide cylindrical lithium-ion NCM chemistry cells.
Byton SIV (Smart Intuitive Vehicle) premium mid-size crossover prototype: Future Mobility Corporation, an electric vehicle start-up, told the media in September 2017 that it intends to sell its vehicles first in China, and then in the USA and Europe. First comes a midsize crossover, to be followed by a sedan and a minivan/MPV.
Future Mobility was co-founded by former Nissan and BMW Group executives and has raised US$200m. Two of the named investors are Chinese firms Suning and Fullshare Holdings.
The crossover is due to enter production during the fourth quarter of 2019, company president Daniel Kirchert told reporters at the September 2017 media event in Shanghai.
What Honda is calling its 3E Robotics concept was another world debut at the show. In fact, there were four concepts, each under the Empower, Experience, Empathy banner. They were as follows:
3E-A18, a companion robotics concept that shows compassion to humans with a variety of facial expressions
3E-B18, a chair-type mobility concept designed for casual use in indoor or outdoor spaces
3E-C18, a small-sized electric mobility concept with multi-functional cargo space
3E-D18, an autonomous off-road vehicle concept with AI designed to support people in a broad range of work activities
Hyundai's Nexo fuel cell vehicle will become available worldwide later this year. As for Kia, it showed a preview of the Niro EV as well as various new technologies for the brand.
MBUX is the abbreviation for a Mercedes-Benz infotainment system which made its world debut. This will be fitted as standard to the imminent, next A-Class.
Nissan showcased what it terms 'brain-to-vehicle' technology as a world premiere.
Rinspeed Snap concept: a skateboard-style automated EV chassis to which pods (bodies) are attached.
The Toyota Research Institute announced Platform 3.0, an automated driving research vehicle. The prototype is based on a Lexus LS 600h L, a car which went out of production in 2017. The parent company, TMC, had news of its own, announcing the e-Palette Alliance. This "will leverage Toyota's proprietary Mobility Services Platform (MSPF) to develop a suite of connected mobility solutions and a flexible, purpose-built vehicle". The Alliance also announced the e-Palette Concept Vehicle. This is an automated electric car, pod or van. It will be demonstrated at the 2020 Olympic Games in Tokyo.
Volkswagen told the media at CES that it would be using NVIDIA's xavier for its robo-cars. This AI chip made for self-driving vehicles was revealed back in 2016. The tech company made its own announcement at the show, namely that it will be supplying AI systems to Uber for the firm's future autonomous taxis and trucks.
Chinese EV start-up Xiaopeng Automotive had its own world debut at CES. Unlike some would-be rivals it intends to bypass the Communist Party's rule of all such companies needing a licence to manufacture vehicles. This it will do by having HaiMa Motor build cars for it.
A production version of the prototype on display is to be sold as the XPeng G3, whereas earlier it had been thought to have the model name of Identy. The company says G3 is short for 'Geek3' and is the result of crowd-sourcing research.