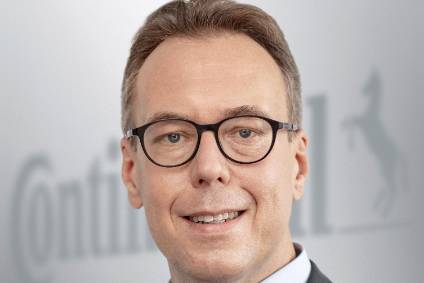 In these extraordinary times, we have reached out to parts of the global auto industry for perspectives on current challenges and a take on prospects for 2021. In particular, we wanted to get a range of perspectives and viewpoints. In this latest in the series we are publishing this month, we hear from Frank Petznick, Head of Business Unit Advanced Driver Assistance Systems at Continental.
j-a: 2020 was a pretty memorable year for everyone and for all sorts of reasons. In your business, what stand out as the biggest challenges you faced this year?
FP: For us as an automotive supplier the first lockdown in March and the resulting interrupted supply chains were the biggest challenges we had to overcome. Of course, the development could go on with some minor limitations, but without the possibility to deliver our products, cashflow was becoming an issue very fast. Thanks to an agile organization we were able to adapt ourselves quite fast to this new circumstance and could setup the supply chain accordingly without a very long brake.
j-a: What did you learn that you did not expect to learn?
FP: That it is possible to lead a global team of a several thousand people without travelling around the globe a few times.
j-a: And as we come to the end of the year and looking back on it, can you summarise how you feel?
FP: The year 2020 has shown us how important cohesion and solidarity are in our society. Only with common values and an all for one another spirit were we able to master the challenges of the coronavirus pandemic and adjust to the new normal. Most impressive for me was how fast we all were able to adapt to this never before witnessed situation and what we were all able to achieve despite a global pandemic.
j-a: Specifically on prospects for 2021. It's obviously an unusual time in the context of the uncertainties ahead for all of us, but can you say something about how you are approaching the new year?
FP: We have learned a lot in the past year about our possibilities to cope with enormous and unforeseen challenges in all areas of our lives. With this in mind and the knowledge that creativity is pushed due to the new circumstances we have to deal with, I am optimistic that 2021 will offer us opportunities to return to a life we all can look forward to.
j-a: Do you have a message for the readers?
FP: Even in a year like 2020 that pushed us way out of our comfort zone, it is important that we keep solidarity as the fundament of our society alive. If we do so, I am optimistic that we will be able in 2021 to overcome all hurdles on the way back to a normal situation in our private as well business lives.