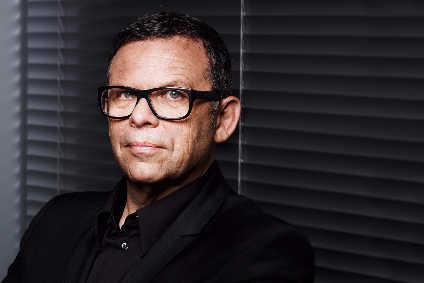 There is a corner of the Korean auto industry which, if not forever German, is taking on an increasingly strong Teutonic influence. just-auto catches up with Hyundai-Kia design chief Peter Schreyer and his colleagues.
Peter Schreyer, once of the Volkswagen Group, has chalked up ten years as Kia's Design Director and, latterly, President and Chief Design Officer for the whole Hyundai Motor Group (HMG). Meanwhile, his compatriot Albert Biermann has spent 18 months transforming the driving dynamics of the group's products after leaving BMW's M division to become HMG's Head of Vehicle Test and High Performance Development.
Schreyer's public debut for Kia was at Paris in 2006, coinciding with the reveal of the first-generation cee'd hatchback, the company's first all-European car. The influence he has had on Kia design since then is immeasurable.
What was once a budget brand with a disjointed product line-up is now lauded for its coherent design, stylishness and increasingly high quality, and Kia has claimed 15 prizes in the German-based, but global-reaching, Red Dot Design Awards in seven years, including two Best of the Best titles.
In 2006 Kia sold less than 1.25m cars. Last year that had more than doubled to 3.05m, and the company is on course for a 13th successive year of growth in 2016. True, it now has a vastly expanded manufacturing and distribution footprint, but its revitalised image – for which Schreyer can take the greatest share of the credit – has played a huge part.
So, he was in reflective mood when just-auto caught up with him over lunch close to HMG's ever-expanding Namyang research and development centre in Korea, where a smart and expansive new design facility is testimony to the importance Kia puts on his work.
"I'm very proud of the image change and the way the whole company has turned around," he said. "I knew what I could do, but I am still happy and surprised, and quality has improved enormously. A Kia should make you happy and proud to have it, even if it is a Picanto – or especially if it is a Picanto.
"Some cars are global; some are especially made for certain places. If I do a car only for China I still want to do it properly and care a lot and make something I want to drive. Every car is an ambassador for the brand."
Thomas Oh, Kia's Senior Executive Vice President and CEO of International Business, recalls the first meeting between the company's senior executives and Schreyer in Korea.
"We took him out to dinner as soon as he arrived and asked him to be honest about our cars," Oh says. The feedback was that there was nothing which identified a Kia as a Kia, other than the badges. But Schreyer also revealed something of the Audi philosophy at that dinner meeting which has resonated with Kia ever since. At Audi, Schreyer told his new employers, no model ever makes it into production unless it has been approved by the quality division.
Schreyer has repeatedly described his design philosophy as "the simplicity of the straight line", but he also needed to find a new 'face' for Kia; a visual identifier which could be carried across the entire product line-up. That identifier has come to be known as the tiger-nose grille.
"The simple approach came first, which you saw with the Kee concept [at the Frankfurt show in 2007]. That car was pretty much on the way when I arrived, but I wanted some clear identification at the front, something unmistakable like the BMW grille," he says. "Then suddenly I had it, so I put it on the show car."
The tiger-nose grille was not actually inspired by a tiger's nose, he admits. "It just came to me one day, but when we first showed it we had to find a way to describe it, so we came up with the idea of a tiger's nose. The best thing about it is that it is very adaptable. We can make it big or small and change the position of the lights around it, but you always know that the car is a Kia."
Looking ahead, Schreyer believes that the SUV is "still the car of the future". He is surprised that station wagons, like the new Europe-only Optima Sportswagon, have not made a comeback in the US market, where they were once a staple, but believes that falling petrol prices have encouraged Americans to continue to buy SUVs and minivans instead.
He would like to do another "nice coupé", the kind of car which gives designers greater freedom of expression, but acknowledges that "if there is no demand what's the point – the market is now going more towards sedan coupés". The most difficult cars to make stand-out are five-door hatchbacks, he says, because the requirements prevent designers from deviating too far from a set template.
The biggest challenge in ten years ahead, he says, will be autonomous driving. "There will be big challenges for interiors with all the electronics stuff and screen sitings. Everybody assumes that tomorrow all driving will be autonomous. I don't believe it changes that suddenly. But we have put the benchmark quite high for ourselves, so we always have to try to top it."
Schreyer's new design building is not the only recent addition for HMG's German connection at Namyang. Within the vast complex there is a new section known as C-Area. It contains high-speed and wet-handling test tracks and is tangible evidence that HMG wants its cars, especially Kias, to be as renowned for their driving dynamics as their style.
Biermann's remit is to hone the driving characteristics of all HMG's brands, including Genesis and the forthcoming Hyundai N performance models, but the focus, for now, appears to be on Kia.
While the new Kias will be tuned to suit specific driving conditions in different parts of the world, there will be a distinctly European bias: the C-Area tracks were devised especially for European cars. "One day I want people to say Kias drive even better than they look," says Biermann.
"Europe is quite clear about what the image and driving experience should be. In Korea the driving conditions are a lot different, with lots of speed bumps. The US has different roads. The way forward for Kia is in Europe, and we are very much focused on the emotional side. In the US it is less clear."
Part of the programme is to introduce a GT model at the pinnacle of each Kia range, where appropriate. There will also be an as-yet-unnamed four-door, rear-drive coupé in 2017. The GTs will be modern grand tourers, not sports cars, Biermann says. Kia is not trying to emulate BMW M, or introduce Audi quattro-style four-wheel drive for high-performance cars based on front-drive models.
"We must not forget our existing customers and who they are," he adds. "Soon you will see some nice new product which shows what we can do. The job we are doing we are in the middle of. Some cars out there are already done.
"At some point the high-performance powertrain will have to switch to hybrid. It is just a matter of time. We are putting our effort into the fuel-cell car and expanding our plug-in hybrid and hybrid range. There is more urgency there than for a sports car. I don't think Kia needs one to cover some deficiency in the range."