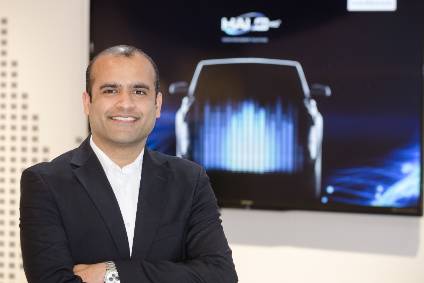 Advances in car audio are accelerating rapidly to the point where it represents a major element of the cockpit. No longer restricted to a head unit and speaker system, today it encompasses entertainment, information, safety and increasingly sound management with more departments being involved in some or all parts of the audio system. Continuing just-auto/AIC's series of interviews, Matthew Beecham spoke to Rajus Augustine, Senior Director Product Strategy & Planning, Car Audio SBU, Harman about a tool that it claims could help OEMs and suppliers to collaborate better and deliver solutions more efficiently.
Can you provide an overview of AudioworX?
AudioworX is an open-framework audio feature development platform that enables product engineers to create and unlock new audio experiences in the car. This tool enables seamless scalability, as users weave magic into their creations – be it exciting experiences in entry-level system or exhilarating audio features for luxury branded audio systems. Ultimately, it enables engineers to design and implement modular, scalable audio experiences across audio trim levels.
What are the benefits for OEMs? Which level of model is this solution aimed at?
Imagine a box full of Lego bricks of all forms, colours and sizes that you can use to build the most awesome figures and get incredibly creative. It is the same principle, but with audio design.
AudioworX gives OEMs and their Tier-1 suppliers the ability to develop new in-cabin experiences using their own propriety software solutions, third-party solutions or Harman audio features. Moreover, it enables OEMs to engage in distributed tuning – be it across multiple audio devices in a car and/or across multiple teams. This is increasingly important with the use of audio beyond traditional sound systems.
Could you give us an example of how you think it could support engineers in that case?
Sure. A practical use case could be audio solutions developed by different departments that ultimately use the same system hardware. For example, active noise management solutions such as Road Noise Cancellation are tuned by the OEM's NVH department, while its Branded Audio System Tier-1 supplier is simultaneously tuning audio features such as Virtual Venues at another location. Both features share the same microphones in the final system setup. As each of these teams push the envelope to deliver the best experience, they are constantly challenged with getting the microphone locations coordinated, and discussing and aligning on headroom availability to squeeze out that X-factor in feature performance. We believe AudioworX takes care of all these pain-points seamlessly.
Which engineers are using this technology? It sounds like not just the traditional audio team.
Literally, anyone and everyone involved in audio – from designing the external sound for Electric Vehicles, warning pedestrians of their approach, to creating the latest in-vehicle acoustic experiences. The AudioworX suite offers OEMs the ability to operate with distributed tuning strategies – an increasingly common requirement, especially when domain-specific features, such as noise cancellation, are tuned by different departments, not just the traditional audio team.
A big advantage of the open DSP framework is that any engineer can work with it to create their specific DSP algorithms. Think of the earlier example I gave, where NVH engineers designing a DSP-based solution for noise cancellation work within the same standardised platform as their DSP engineering colleagues creating the next big thing in audio entertainment features.
How is Harman supporting OEMs in their use of the solution?
AudioworX is a culmination of decades of Harman experience designing, developing and deploying branded audio experiences across multiple trim levels. As such, the tool is intuitive and easy to use. Engineers benefit from using pre-tested and fully qualified building blocks and no longer need to do hard coding.
How flexible is it for OEMs? Each has its own processes. Do you think they can integrate this?
It has been designed to be as flexible as possible. OEMs and Tier-1s can also develop their own features using the AudioworX signal flow designer. The fully integrated drag and drop signal flow designer offers a plethora of functions including the ability to link third-party features to design and build bespoke audio features and experiences.
What is Harman's engagement model with AudioworX, as it is a tool that allows other parties to develop solutions that are potentially competing with Harman's own technologies and products?
Our goal is to support our OEM customers in their pursuit to offer the best possible audio experience to the end consumer. Many of our OEM partners invest in their own teams of DSP engineers, audio feature development work and such, which is a positive sign regarding the value-add of audio-based features as the industry transitions from revolutions per minute to experiences per mile. Additionally, OEMs may want to continue to work with their preferred audio feature supplier – AudioworX enables this. We work very closely with our OEM partners as well as with other Tier-1 suppliers, providing support through evaluation kits, onsite training and development workshops.
Are you able to confirm the OEMs using this technology?
While I cannot comment on behalf of specific OEMs, I can confirm that AudioworX has been deployed with multiple OEMs across Europe, North America and Asia.
Harman developed AudioworX as an open platform available to anyone who wants to use it, so not just our OEM partners but also Tier-1 or Tier-2 suppliers and beyond. Harman established a dedicated Software-as-a-Product Organisation focussed on delivering AudioworX and associated audio features to our new breed of customers beyond OEM partners, for example, third party audio feature suppliers, and chip vendors.
How is it benefitting the OEM's business model?
Audio features play a fundamental role in providing an enriching audio experience that becomes an integral part of the OEM audio system's brand promise. AudioworX as a platform enables OEMs to offer audio features at will – across multiple devices, spanning multiple architectural generations. At the same time, it also enables OEMs to unlock a plethora of new opportunities – such as offering consumers the possibility to enjoy new in-vehicle audio experiences by activating incremental audio features at the flip of a switch.
What is next for Harman and AudioworX?
AudioworX is a product that continues to expand its horizons – be it the processor coverage or adding new audio technologies to its ecosystem. We are committed to introducing new features into the audio framework that will enable our OEM partners and Tier-1 customers to squeeze the most out of their processors, enabling them to offer more with less.
The next 12-18 months will be an incredibly exciting time for Harman, as we look to launch further software products through our partners.