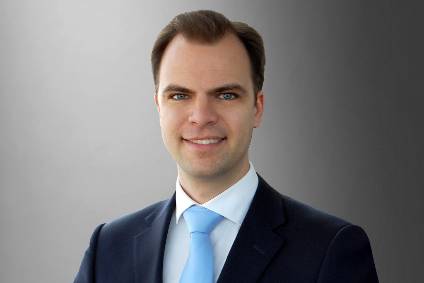 If you appreciate uncluttered, simple dashboards, then it will come as welcome news that traditional buttons are gradually disappearing in favour of multi-functional touchscreens. The increasing use of multi-screens supports our view that such in-car technology is increasingly becoming a personal assistant, allowing for intelligent messaging and personalised content. To learn more about what we can expect in car, we spoke to Alexander van Laack, Vice President of Sales – FCA, Nissan and New Entrants, Faurecia Clarion Electronics . Launched last year and headquartered in Japan, Faurecia Clarion Electronics brings together the software and electronics expertise of Clarion , Parrot Automotive and Coagent Electronics as well as other acquisitions such Covatech and Creo Dynamics.
It seems like almost everything is now connected to everything else including the cars. What is your vision of the connected car?
Our entire world is connected, and the car is becoming another connected device. When the first smart phones came out, they were connected, but data was still mainly saved on the smart phones themselves. Today the smart phone storage is mainly a buffer in case you don't have internet. Your photos, documents, even movies and music are almost always in the cloud and streamed from there to your devices.
Most visions of the future connected car are very similar. The car and the infotainment system are an access point for consumers to access their cloud data and use it in the car environment. This offers the consumer a more immersive and seamless experience.
What role will 5G play in autonomous car technology?
5G will allow much faster data exchange and when it comes to autonomous driving it has many applications. For example, most people already use online maps today when they drive an unknown route, but those maps are not precise enough for vehicles to drive autonomously. With the introduction of 5G maps, a much higher resolution can be loaded in real time and sensor data coming from autonomous vehicles can be shared in real time, which can make the overall drive safer. 5G also allows the utilisation of more off-board computing, which increases future scopes of functionalities.
We are hearing a lot about how the accessibility of connected technologies like 5G, IoT, Augmented Reality, Ota and AI is increasing rapidly. What is Faurecia Clarion Electronics doing to make these digital experiences seamless?
Faurecia has created a joint venture with Aptoide to offer an automotive apps market, which offers over 800,000 Android apps that give users the same functionality they are used to from their personal app space. This transformation of the car from just mirroring smart phone content to actually being a connected device, which links directly to the user's cloud, is a huge step forward to offer a seamless experience. Over the air software updates are a crucial part for this, because software is changing quickly and therefore Faurecia Clarion Electronics (FCE) offers software upgradability for most of our electronics.
To improve the overall user experience and the seamless experience between home and the car, we have developed virtual personal assistance (VPAs) that not only interact with the car, but with each other. If a consumer is using one VPA at home, such as Alexa, it would not be seamless if another VPA has to be addressed in the car. The best experience would be to have one that does all. However, some vehicle functions are not addressable for the third party VPA and for this particular situation Faurecia developed a hand-over scenario, in which Alexa would hand over tasks she cannot fulfil to the vehicle VPA, such as turning on the lights, the AC or changing seat settings. This is happening behind closed curtains so that the user has a seamless experience. Faurecia showed this during CES 2019.
A while ago, IT in cars was seen as more of an enabler but nowadays viewed as a core element, linking the home and personal devices. What opportunities and challenges does this present Faurecia Clarion Electronics ?
Cars are connected and cars are a source for data. Those two elements have an increasing importance when it comes to future on-board experiences and services. As FCE is developing cockpit domain controllers, which can be considered the heart and brain of future cars, this offers us large amounts of opportunities. Offering services that make your entire life more convenient and that are not only linked to the car, but to your entire connected ecosystem, is part of it. Your car is a new personal device; it is as connected as your smart phone, but it offers you bigger and better screens, a more immersive sound system and comfort and wellness functions that neither your house nor your phone would ever give you. Linking all this together changes the role of the car from basic transportation to lifestyle and wellness experiences.
As the automotive industry shifts toward higher levels of driver autonomy, what are the opportunities for Faurecia Clarion Electronics ?
FCE is already offering different levels of autonomy from automatic parking, where the car is just parking itself while the driver is still in the car, to valet and summon parking, during which the car finds its own parking spot without the need for the driver in the car and also picking the driver up at the press of a button. Higher levels of autonomy require the legislation to allow what is in many cases already technically feasible on public roads. As those rules are slightly adapted, this offers tremendous opportunities. Faurecia as a whole is not only focused on the technical implementation of autonomy, but on adapting the overall experience of the vehicle interior accordingly. This means that in a full autonomous situation the interior space of a vehicle will have completely new tasks to fulfil and will have to change according to the new needs. Faurecia has a big opportunity to provide a holistic system of the Cockpit of the Future.
While giving instructions in our cars is nothing new, putting questions to the likes of Alexa and Cortana while on the road is. Is this the way things are going? i.e. having more conversations with our cars?
Voice interaction is definitely a modality we are getting more and more used to through our smart devices at home. However, talking to a machine is not as simple as you might consider. The smarter a machine is and the more it reacts, the easier it will be for a consumer to feel comfortable with this. Especially when it comes to complex tasks, voice interaction will be preferred over others as long as natural language is understood. This natural language processing requires a fast internet connection for off-board processing. This is where 5G will become handy in the future. For smaller tasks such as reducing the sound volume, people will still prefer to use a rotary knob, but as humans are multi-modal beings, we will encounter situations, especially when stressed, in which several modalities will be used at the same time.
How important is the aesthetic design of the infotainment system for today's consumer?
Aesthetics are very important; it is part of the perceived quality assessment and the overall experience. But Aesthetics have to work hand in hand with functionality to be truly convincing. Infotainment systems have two layers: the hardware layer, such as the integration of screens in the interior, and the software layer, which is the graphical user interface (GUI) and interaction flow (HMI). Optically bonded screens not only improve the aesthetics, but they also help you to see a crisper image on your GUI. While today's screens are visible as such in the interior, we see a trend that the future of display integration is leaning towards decorative elements; making the screen a true part of the decorative interior. The aesthetic of GUIs needs to useable and meaningful, but culture has a strong impact. The GUI design and layout in Asia will be perceived differently than in North America.
To what extent do you see more use of touchscreens in the future? Or do you see more gesture, eye movement or something else?
Touch screens are a key interaction modality in the future. This is because we are used to them now from our phones, tablets, and other smart devices. They give us adaptable direct access to what we need. Gestures are not intuitive and highly cultural. We do use gestures, but not everybody uses gestures the same way. In the car, some gestures might be useful, but this is very individual. The question is whether people are willing to learn certain shortcut gestures or whether the car will be able to interpret certain gestures as the driver does.
To what extent can we expect to see more curved, OLED and dual displays in car cockpits?
We are seeing a trend to more sophisticated display integration, which goes along with multiple displays behind one lens, and also lenses with curvature.
We are seeing a trend to more sophisticated display integration, which goes along with multiple displays behind one lens, and also lenses with curvature. Especially when it comes down to integrating displays more seamlessly into the interior, curvature is important. If you think about integrating a display for rear passengers into the back of the front seats, then a curved lens will offer a much more seamless integration and better aesthetics, then just having a flat rectangle display on the back side of the seat. While over the last years displays were made to be seen and identified as such, we see the automotive industry looking stronger into making displays part of the overall decoration, meaning that when they are turned off, they still fulfil a decorative purpose.