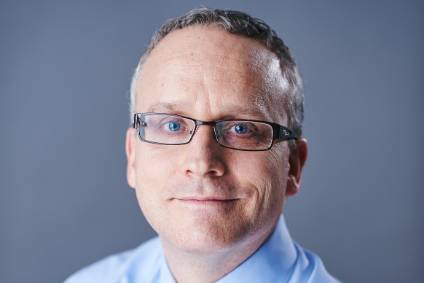 Continuing just-auto/QUBE's series of interviews with tier one suppliers, we spoke to Laurent Dartoux, Chief Strategy & Marketing Officer at Bridgestone EMEA (Europe, Middle East and Africa).
What are the megatrends in the automotive tyre industry and how could that shape the look and feel of tomorrow's tyres?
The trends that we're responding to are ultimately the same ones that are most affecting the auto industry which we serve: sustainability, population growth, and urbanisation. While these are not specific to the automotive industry, they are rapidly forcing automotive OEMs, technology companies, and in fact any company connected with the industry, to reimagine the future.
For the automotive industry, the fundamental need is for people to live their lives in a mobile way, getting from A to B when they need. These megatrends are creating obstacles for the everyday driver – and passenger – this is where CASE comes in with vehicles becoming more and more connected, autonomous, shared and electric. We're not talking about all of these coming into play immediately. It will be a gradual evolution, largely enabled by digitisation.
Tyres are an important part of this evolution and will increasingly be connected to the car. This will unlock previously untapped data, allowing us to learn and evolve as the car is driven and by then, support at best each driver on his journey. The tyre industry will also become broader, with products being designed for different usage types, such as autonomous or electric vehicles. We are now selling more than tyres but, increasingly, we'll be offering more and more services.
While the car and the tyre industries have largely remained the same for the past 100 years, with the speed of evolution today, they could look very different to the one we've come to know.
Can you tell us a little more about what the Bridgestone brand should mean to consumers?
Bridgestone is the brand that keeps them going, no matter what. That's our essence and that's what is behind everything we do.
First of all, that means that end-users can always rely on our tyres to be extremely good quality and offer premium performance, every time. We're the world's largest manufacturer of tyres, have the largest R&D spend in the industry, and we're proud to have some of the best chemists and engineers out there. So we're able to invest all the right resources into creating and producing tyres that stand for quality.
Secondly, it means that we understand what the driver of today wants and needs, and are able to offer them a product or solution based on that insight. To that end, our portfolio is constantly expanding and evolving. Our latest innovation, Bridgestone Turanza T005 has been developed for the end-user and with the end-user. We conducted research with thousands of consumers across Europe to understand their needs and expectations for a touring tyre.
Whilst we are a tyre manufacturer, it's no longer just about the tyre. We're building on the data collected from our tyres to create efficiencies and convenience for our customers.
What will the tyre material of tomorrow look like? Will new polymers have a role to play?
The tyre will change considerably over the next 10 years in response to exponential change in the automotive industry. For example, electric vehicle tyres have different needs to combustion engine cars because, although grip remains important, too much grip may lead to overconsumption of the battery. New polymers will play an important role to help us enhance wear for drivers whilst achieving the careful balance of rolling resistance to support Electric Vehicle technology.
What premium will OEMs pay for weight reduction?
This depends entirely on the OEM and how important light-weighting and fuel efficiency are for the particular model. But, naturally, they are generally looking for tyres partners like Bridgestone who can provide the requisite quality and durability with the least weight possible. By reducing the weight, OEMs are able to reduce the rolling resistance and as a result, fuel consumption improves. From an initial look, you'd only consider that this reduces money for the end consumer, but it also produces a more sustainable tyre as we will use less rubber.
Has tyre lightweighting reached its full potential?
We're already seeing great strides in developments but this will become a bigger focus for manufacturers as the prioritisation of sustainable and efficient driving continues to grow.
How do you see the further roll-out of the run-flats amongst car segments in Europe?
Run-flat has proved very popular and we expect it to continue rolling out. We've always been strong believers in the technology, particularly as we were the first brand to pioneer this technology back in 1987 on the Porsche 959. We know consumers have less time on their hands and want convenience and safety, and run-flat allows them to keep going on their journey, even when a puncture hits.
However, many drivers out there couldn't purchase run-flats because it remained largely an OEM fitment only. That's why we developed Bridgestone DriveGuard. DriveGuard technology provides peace of mind for virtually all types of tyre damage and allows the driver to maintain control after a puncture, driving for 50 miles at 50 mph until it's safe to either repair or replace the tyre.
What are the challenges in designing tyres for EVs?
The key premise of a tyre is that it grips the road but this can be counter-productive when working with electric vehicles. Back when electric vehicles were in their infancy, we were chosen to partner with BMW to develop tyres that complemented the dynamic handling and sustainable performance of its revolutionary i3 all-electric vehicle. We're continuing our work with BMW.
The ologic tyres had especially large diameters and narrow treads, which reduced tyre deformation and loss of energy during driving, helping to reduce rolling resistance – while at the same time keeping safety levels the same as conventional tyres. Our work with BMW was awarded the BMW Supplier Innovation Award 2014 in the Efficient Dynamics category. We're continuing our focus on addressing the challenges with tyres for electric vehicles and have got our sights on reducing noise and lightweighting.