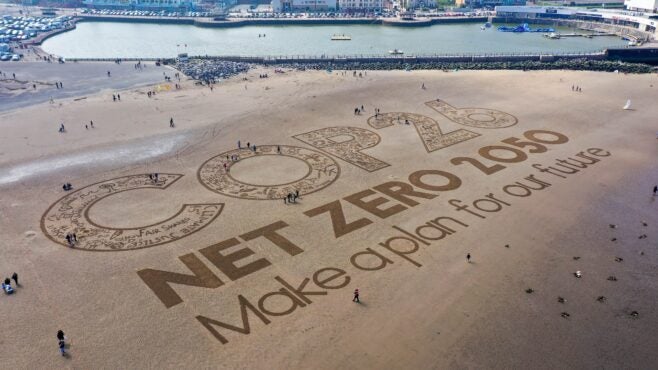 All eyes will turn to Glasgow, Scotland, at the start of November, when dignitaries including US President Joe Biden, Pope Francis and Queen Elizabeth II are set to attend the next big UN climate conference on climate change, COP26.
Delayed by a year due to Covid-19, this conference is the latest in a long line of annual climate meetings stretching back to COP1 in Berlin, Germany, in 1995, held under the auspices of the UN Framework Convention on Climate Change (UNFCCC). This year's meeting has particular resonance as it is being heralded as the 'successor to COP21', the landmark 2015 conference where the Paris Agreement was adopted.
As host, the UK is pushing for all countries to set net-zero greenhouse gas emissions targets. It is also encouraging governments to sign up to more stringent interim targets for 2030. Alongside mitigation strategies, climate finance, or financial support from rich nations for poorer nations to help them address climate change, is at the top of the agenda.
COP26 will not only be about the high-level meetings of world leaders and the signing of grand agreements, however. The conference will see thousands of business leaders attend, meeting both each other and representatives from the public sector to gauge future policy signals and suss out market trends as the world shifts to align with net zero.
How well do you
really

know your competitors?

Access the most comprehensive Company Profiles on the market, powered by GlobalData. Save hours of research. Gain competitive edge.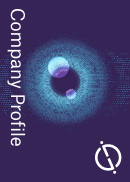 Company Profile – free sample
Thank you!
Your download email will arrive shortly
Not ready to buy yet? Download a free sample
We are confident about the unique quality of our Company Profiles. However, we want you to make the most beneficial decision for your business, so we offer a free sample that you can download by submitting the below form
By GlobalData
While it was originally hoped that 25,000 delegates would attend, the ongoing coronavirus pandemic means many attendees will now only be able to attend virtually. However, hopes remain high that discussions will drive forward tangible pathways for businesses across all sectors to follow as they look to decarbonise.
"COP26 is being labelled as a 'make or break' moment for concrete action to move countries and business in the right direction on climate issues," says Cynthia Cummis, a director at global research non-profit the World Resources Institute. "Climate change is one of the biggest business risks of our time, and COP26 is a chance to ensure action is being taken quickly enough to prevent the irreversible consequences of climate change and limit global warming to 1.5°C."
Kate Hill, lead research analyst at UK-based think tank Cornwall Insight, adds that COPs have "heavily influenced environmental regulation over the last 25 years", with "2,037 laws that have been passed" since the first conference. "Businesses must stay on top of COP decisions and outcomes as they are likely to result in regulation and legislation that will affect them", she says.
Certainty for business
Since the Paris Agreement was adopted, governments the world over have signalled an ever-greater commitment to decarbonising. A total of 12 countries now have a net-zero target in law, shows data from the non-profit advisory group Energy and Climate Intelligence Unit (ECIU). In addition, four countries have the target in proposed legislation, 37 have it in a policy document, and a further 79 are discussing bringing it into law.
A growing corporate awareness of the challenges posed by climate change can be seen in the ever-growing list of companies signing up to net-zero targets. By September 2020, 1,541 major companies, with collective revenues of $11.4trn, had net-zero targets, up from 500 at the end of 2019.
One-fifth of Fortune 2000 companies had made some form of commitment to net zero by February 2021, according to an ECIU report. However, these commitments vary hugely in their scope and methodology, note the authors. A large majority fail to account for scope 3 emissions, or those emissions produced by an organisation's value chain, over which it has no direct control.
Only around 10% of net-zero pledges assessed by the ECIU included a commitment not to use any offsets to reach net zero. Numerous studies have shown that offsets rarely fully neutralise emissions: an April 2021 paper analysed 100 externally certified offsets to show that 90% either fail to offset as much as they claim, are only temporary, or come with damaging side effects for local communities or ecosystems.
Comparing companies' targets risks ignoring the fact that the vast majority of the world's companies have not yet made an official commitment to decarbonise. In many industries, it remains unclear how future competition will play out between companies that adopt different approaches to climate change.
COP26 is an opportunity for governments to provide business with both greater certainty and detail on their commitments to net zero.
"Businesses should watch out at COP26 for outcomes which will give them some steer and certainty about the conditions in which they will be operating over the next few decades," says Kate Levick, from climate think tank E3G. "The current level of uncertainty about whether we will be able to take action fast enough is delaying investment and potentially creating stranded assets."
Cummis adds that if, as many observers hope, COP26 results in countries raising their climate ambitions, "it will give companies the confidence to make the investments needed to get on track to net zero".
Beyond broader policy signals, many different industry-specific working groups at the conference will be formulating decarbonisation strategies for their sectors. For example, the UNFCCC has initiated climate action initiatives in collaboration with two sectors: the fashion industry and the sports community. Other groups include the Steel Climate-Aligned Finance Working Group, which was formed this year by lenders including Goldman Sachs and Citi, to define common standards for actions to decarbonise steel.
Gökce Mete, from climate think tank the Stockholm Environment Institute, helps to coordinate the Leadership Group for Industry Transition (Leadit), a working group established by the governments of Sweden and India in September 2019 to guide energy-intensive industries towards net zero.
"For industry and the private sector more generally, the COP is an opportunity for companies to come out and talk about their achievements," says Mete. "The energy transition is real, and we already know that discussions at the COP will see major public procurement announcements that will provide certainty for sectors like green steel and green cement."
Mete helps manage Leadit's Green Steel Tracker, which tracks announcements of low-carbon investments in the steel industry.
"COP is an opportunity for companies to come forward and talk about their achievements in sectors like green steel, to demonstrate to companies and governments they will be able to provide resources for sectors like automobile manufacturing or public infrastructure, which require massive amounts of raw materials," she says.
"Today, green steel is more expensive than ordinary steel. So manufacturers will equally be looking for certainty that their strategies will pay off and there is a market for what they are producing."
Striving for a level playing field
However, even as some companies hold discussions about developing clean energy businesses, for many a clear policy outcome at COP26 may simply help them get their decarbonisation plans off the ground.
A 2020 survey from the European Investment Bank asked 13,300 companies, ranging from SMEs to large corporations, to assess factors that impacted investment in emissions reductions and tackling the impacts of severe weather events. For the most part, companies appeared to be struggling: across the 29 countries surveyed, an average of 69.1% of companies cited a lack of regulatory certainty as an obstacle to addressing climate change, 62.6% highlighted the cost of investments, and 54.3% underlined uncertainty around new technologies as a core issue.
Rather than seeing climate action as a barrier to business, however, there can be opportunities related to green growth. Many companies are increasingly convinced that reducing emissions is good for business. Companies will benefit more if governments and their infrastructure programmes are better aligned with global decarbonisation targets.
"Businesses and financial institutions with established climate action strategies will shape the next generation," says WRI's Cummis. "This will be the only way to stay relevant and competitive."
[Keep up with Energy Monitor: Subscribe to our weekly newsletter]
Green and sustainable infrastructure investment provides a far greater economic boost to the wider economy than dirty alternatives, shows a 2021 International Monetary Fund model. After analysing a dataset via a methodology with more than 90% probability, the authors find that investing in clean energy "ends up producing more GDP than it initially demands", while spending on fossil fuels is "found to crowd out other forms of spending".
Stimulus packages like the EU's €672.5bn Recovery and Resilience Facility – of which at least 37% has to be spent on projects that support climate objectives – are being established to take advantage of these trends and boost the green economy. In the US, President Biden passed a $1trn infrastructure investment plan through the Senate in August, while a separate $3.5trn package flush with green investment plans is in the pipeline.
Countries in the Global South do not have access to the level of capital that would allow them to carry out investment programmes at the same scale. Governments and businesses in developing countries are hoping the $100bn (€85.19bn) of annual climate development finance promised by rich nations more than ten years ago at COP15 in Copenhagen, Denmark, may finally materialise after COP26. It was originally due in 2020.
Mitigating climate risk
Net zero will remain a daunting prospect for many companies for years to come. COP26 provides the opportunity for more policy certainty. It is also important for business to realise that a lack of climate action will almost certainly make life more difficult, risky and expensive in the future.
Forest fires, flooding and hurricanes have placed the risk of extreme weather from climate change at the forefront of many people's minds this summer. Data from reinsurance company Swiss Re shows how catastrophic events resulting from natural causes have increased more than five-fold since 1970 – a trend that modelling shows will only amplify if climate change continues unabated.
A separate report from Swiss Re simulates the economic outcomes of risks associated with climate change. It factors in everything from climate shocks and supply chain impacts to property damage, lost productivity, climate migration and other realised and potential risks.
The results show that even if climate change is curtailed to "well below 2°C" as stipulated in the Paris Agreement, global GDP growth will be down 4.2% in 2050 relative to a world without climate change. This decline increases to 11–13.9% if the temperature rise is between 2°C and 2.6°C (the increase deemed most likely by Swiss Re based on current policies), and 18.1% if the temperature rise is 3.2°C.
Faced with this existential threat to great swathes of the existing economy, it is clear a COP26 outcome that leads to stronger climate action will be beneficial to businesses everywhere.
"If the negotiations fail or stall, we may not be able to reach climate safety," says E3G's Levick. "Unmitigated climate change will be a disaster for individual firms and for the economy as a whole."
The original version of this article appeared in Energy Monitor. This article is part of a special series GlobalData Media is publishing in the run-up to the next big UN climate conference, COP26, in Glasgow, from 1-12 November 2021. Our focus is on the opportunities and challenges for business of the transition to clean energy and net-zero greenhouse gas emissions.