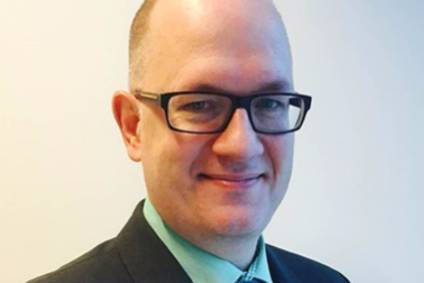 Punch Powertrain is a transmission supplier that's creeping up on the rails of the more established suppliers such as Aisin, JATCO and ZF and is providing them with stiff competition. Since 2013 it's achieved average annual growth of around 50% and has plans to take its capacity from 1.2 million units at the end of this year to over 3 million units by 2020. It's headquartered at Sint-Truiden in Belgium and is a major supplier of CVTs to Chinese domestic OEMs from its manufacturing plant in Nanjing, China.
As a company it's had a chequered past. Between 1998 and 2005 it was owned by ZF and was the supplier of CVTs to the likes of Mini and the defunct MG Rover. In 2005 the company was acquired by Punch International and in 2008 it established its Nanjing plant.
In 2016, the company was acquired by China's Yinyi Group, which also owns ARC, the US airbag inflator company, and Nippon Aleph, a Japanese sensor manufacturer. Today Sint-Truiden manufactures the CVT components – pulley sets and hydraulic control units – and the Nanjing plant assembles the CVT. The CVT belt drives come mainly from a Bosch plant in Vietnam or sometimes from the Netherlands (the former Van Doorne's Transmissie in Tilburg). In 2017, it will produce 700-800k from its 1.2m capacity, with the additional capacity required to accommodate China's seasonality whereby many sales are made in the last two months of the year.
We have a product that is easily adaptable for an OEM and can be brought into production quickly – which the Chinese like a lot
Rapid recent growth
The recent growth in the business has happened because of targeting the Chinese market exclusively and having a very flexible product where they can do multiple different applications very quickly by changing the software calibration. "We have a product that is easily adaptable for an OEM and can be brought into production quickly – which the Chinese like a lot," says Gert-Jan Vogelaar, Punch Powertrain's Strategic Marketing Director. This speed has helped Punch grow to about 20 individual customers in China. Within the Chinese brands on the market Punch enjoys about an 80% share of the CVT market. If the automatic market as a total for the Chinese brands is considered Punch's share is around 14%, putting them second behind Aisin. For the total market in China, Punch's share is between 2 and 3% due to the international OEMs that Punch don't supply. Vogelaar observes, "Our growth is due to our targeting of the Chinese OEMs; in a market that is already growing their share is growing even faster. Additionally, our products are in many SUVs and these are also growing faster than the market." Punch has also been able to participate in an automatic market that is growing significantly, automatics accounted for around 5% of the market a few years ago among the Chinese brands but now automatic share among those brands stands at around 30%. "All together these elements have allowed us to grow our business by a factor of five the past few years," Vogelaar adds.
Among the Chinese OEMs, Punch counts Geely as its number one customer. Geely's followed by Dongfeng Group (Sokon and Liqui), BAIC and Haima among others. Punch is cognisant of the threat that Chinese manufacturers developing their own transmission capability might bring, but for now they are encountering difficulties converting the theory into reality. As Vogelaar says, "Many tried to do a DCT, some succeeded others don't. Some have underestimated what's involved: they're fine with the mechanical side but the control side of the equation and the manufacturing tolerances they underestimate. With the CVT, Chery our first customer in China, developed their own but they sold to Zhejiang Wanliyang, so they are now our main competitor."
Diversifying beyond the CVT
Punch is not about to get boxed in offering only CVTs though, as it has its own DCT (DT1 7-speed for FWD cars and up to 170Nm initially) in development, which can go into production within two years. Vogelaar says, "It's a DCT but it's quite different. Normally they are two manual transmissions that come together with a clutch pack, but we've been able to get rid of one of the layshafts and have developed the clutch pack. With that we can have a pre-reduction of the gearbox so we can either have a one-on-one or a pre-reduction so the four gearsets we have behind we can use twice. It combines elements of an automatic transmission with a planetary gearset and a DCT. It means fewer parts and less cost." The idea behind the DCT was that Punch realised there was a segment of the automatic market where their CVT was too expensive and where the AMT, as a low-cost automated transmission solution, did not offer the drivability.
In terms of product diversification not only does it have the DCT under development, but it's also starting to address the burgeoning hybrid and electric vehicle market. Its hybrid P0 CVT – based on its existing VT3 and VT5 CVTs – will launch at the end of 2017 with a Chinese customer. Its top-end solution is a fully-integrated package based on P2 hybrid architecture and available for adaptation with its VT5 and DT1 transmissions. Vogelaar adds, "Here the electric motor, power electronics and single state gearbox are totally integrated. It differs from the competition in that it uses a switched reluctance motor (SRM) – a technology that doesn't require rare earth metals and that will bring benefits as the cost of rare earths is sure to increase in the coming years. When we first looked at SRM for our hybrids we had NVH issues with it related to torque ripple. Now with the EV transmission and a clean-sheet approach we have completely solved the issues. We have one as a demonstrator in a BMW i3 and it's more refined than the existing BMW transmission."
Strengthening the core product is also at hand, "Our current CVT product is a good fit for the Chinese brands, but a CVT in Europe is difficult. Also for the US market a CVT without a torque converter – as we currently have – is not acceptable. So, our new VT5 CVT has a torque converter." What about ratio spread developments of their CVTs? Vogelaar continues, "We're at a spread of 7.2 with our current CVT. With current belts we see that if you go above 7.2 you increase the weight, through pulley size increases, and the gains in efficiency are not enough to offset that cost. However, there are new belt developments, where a step towards 8.0-8.5 might make sense." Torque handling capability has also been a fly in the ointment for CVT acceptability in European market because of the market's dieselisation over the past 20 years, although that requirement may melt away as the diesel market comes under pressure. On torque capacity Vogelaar notes that their current offerings are limited to 280Nm, but the next generation of belts could see their CVTs handle up to 400Nm.
Targeting overseas
As well as diversifying its product line-up, Punch is now beginning to look beyond the Chinese market for customers. In February 2017, it opened a plant in Iran's Zanjan province. The facility there has an initial capacity of 100k, producing 60-70k CVTs a year for Saipa's new Quick B-segment entrant. Longer-term Punch is targeting Iranian production of 300-400k per year with Iran having potential as an export hub for the region.
AMT is the first step for India in automation where it's been an incredible success. But we'd expect customers there to want more functionality and comfort pretty soon and we're ready
Developments in the AMT market in India have not gone unnoticed by Punch either, although Vogelaar was reluctant to divulge any details. "There's definitely interest in our products there as well. AMT is the first step for India in automation where it's been an incredible success. But we'd expect customers there to want more functionality and comfort pretty soon and we're ready."
With the coming e-clutch transmission that many cite as the next big low cost automatic transmission solution, Punch is relaxed as to the competitive threat these might pose. Vogelaar observes, "There's a clear trend towards automatic in China. It's 30% penetration for Chinese brands – some of our customers are at 60-70% for automatic – and 70% for foreign brands. Chinese brands see that offering an automatic lifts the image of their products. So while e-clutch has opportunities in China, we see enough growth for all."