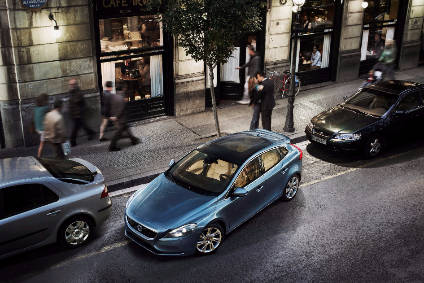 A recent survey revealed that 15 percent of drivers avoid parallel parking and three-quarters get 'stage fright' when trying to park in front of other drivers. Parking assistance technologies can spare any blushes and are available on a range of cars, including the Ford Fiesta and Vauxhall Corsa (as seen on TV). Here we review such helpful technologies and what we can expect on tomorrow's car.
Recent research of 1,000 drivers conducted by OSV, a UK-based independent vehicle supply group found that almost half (47 percent) of their focus group admitted to parking further away from their destination than necessary, just to avoid parallel parking. With the average motorist saying that they often take up to five attempts before pulling off a parallel park, it is not surprising that many drivers are reluctant to go for it.
Although parallel parking can prove problematic, a number of car models now have some form of parking assistance fitted either as standard or optional. Such systems use sensors located in the front and rear bumpers in order to calculate the length of the parking slot available, and automatically manoeuvre the car into the slot.
Cars with parking assistance
As we would expect, luxury carmakers Lexus and Mercedes typically offer parking assistance as standard and sometimes optional. Lexus models being offered with parking assistance include the LS460L and LS460L AWD while it is fitted as standard equipment on the LS4600hl hybrid. Meanwhile, Mercedes-Benz offers Active Park Assist on a number of models, including the CLS550 and CL563 AMG as well as M-Class. Yet parking assistance also features on mid-range models like the Nissan Qashqai and Juke, Vauxhall Astra and Mokka, VW Golf and Polo and Audi A3.
Its popularity is increasing, too. Bosch points out that of nearly 3m cars that were registered in the country in 2014, 52 percent featured park assistance. The picture is fairly similar abroad: in Belgium and the Netherlands, 50 percent came equipped with parking assistance. In the UK, the figure is 19 percent.
Toyota Prius
Cars fitted with parking assistance emerged way back in 2003 on a Toyota Prius. The car's parallel parking capability was offered as an option known as Intelligent Parking Assist. Since then this popular eco-car has brought a wave of new driver assistance technologies with each new launch. The fourth and latest generation Prius – launched in Japan late last year and on our shores since – makes some advance in active and preventive safety measures with the optional Toyota Safety Sense P (TSSP) package that includes a pre-collision system with pedestrian detection. The model we recently trialled came with a parking assistance system, or Simple Intelligent Parking Assist as Toyota calls it. It uses ultrasonic sensors located on the car's corners to size up parallel parking spots. We understand that some advances to this technology allow it to work in parking spaces up to 22 percent smaller than previously. It certainly worked a treat while both manoeuvring in and out of some quite tight spaces.
Volvo XC90
Launched last year, the Volvo XC90 comes loaded with semi-autonomous and connected car features most of which are shown on an intuitive centre console touch screen. This screen can also display a Nissan-like digitally created bird's eye view of the 360° area around the car. The model we tested offered parking assistance (parallel or perpendicular) as part of Volvo's so-called IntelliSafe Pro package. Such effortless parking manoeuvres are based on information from 12 ultrasonic sensors dotted around the car. The 360° surround view is enabled by four concealed fish-eye cameras – one cleverly integrated into the Volvo badge on the front grill, two others integrated in each of the door mirrors and the fourth fitted above the rear number plate.
Anders Eugensson, director of government affairs for Volvo Cars, sees the current growth in car sharing, allied to autonomous valet parking, as a "game changer". He recently told just-auto: "Imagine pulling up outside your house, unloading your groceries and then telling the car to go and park itself."
Supplier innovations
Among those suppliers wishing to turn that vision into a reality are Bosch and Continental.
Bosch unveiled its parking assistance technology way back in 2008. Since then, the supplier has been advancing and refining its system. Bosch's booth at the consumer electronics show (CES) earlier this year bristled with innovations and concepts. The supplier's automated valet parking is a function that not only relieves drivers of having to search for a parking space, but also enables the vehicle to park itself. Drivers simply drop off their vehicle at the entrance to a parking garage. Using a smartphone app, they instruct the car to find itself a parking space. They instruct the car to return to the drop-off point in exactly the same way. But all this wizardry requires other technology, including an intelligent parking garage infrastructure, on-board vehicle sensors, and connectivity for both. The car and parking garage communicate with the other: occupancy sensors identify the location of available parking spaces so that the car knows where to go. Bosch adds that is developing all the necessary components for fully automated parking in-house.
Continental's park assistance solutions includes its so-called Parking Companion and Remote Garage Parking. A car fitted with its Parking Companion automatically scans parking areas for a suitable space while passing by and then offers that space to the driver. If the driver accepts the suggestion, the vehicle takes care of the rest: steering, controlled acceleration and braking right up to the final parking position. Its Remote Garage Parking feature makes parking the car in the garage a lot easier. On the approach, the Surround View cameras detect pathway and garage. The driver gets out and delegates the manoeuvring within private property and garage parking to the car. The cameras detect the garage structure and the car is automatically guided along the inside walls to a final halt. Job done.
Remote parking
Mercedes-Benz used the eve of this year's Detroit motor show to unveil some novel autonomous driving technology with its new E-Class. Drive Pilot, part of an optional driver assistance package, claimed to "make the E-Class the most intelligent saloon in its class", includes an Active Lane-change Assistant, a radar- and camera-based assistance system for changing lanes on multi-lane roads which can steer the vehicle into the lane selected by the driver – when overtaking, for example. Once the driver has indicated to turn for at least two seconds, the system assists with steering into the adjacent lane if it detects that the lane is unoccupied. Other new features include Remote Parking Pilot, as introduced recently by BMW with its redesigned tech flagship 7 Series. This allows the vehicle to be moved in and out of garages and parking spaces remotely using a smartphone app, enabling the occupants to get in and out of the car easily, even if space is very tight.
Talking of apps, Bosch recently revealed its latest autonomous parking technology, Home Zone Park Assist, which is expected to make its North American market debut by 2019. This technology enables drivers to control the parking process by smartphone, even from outside the vehicle. The car will be guided, autonomously if needed, to parking spaces up to 100 metres away, where it then manoeuvres the car into the space. The solution draws on 12 ultrasonic sensors dotted along the front and rear bumpers plus a stereo video camera mounted near the rear-view mirror. Instead of the stereo video camera, the solution can also use four radar sensors, one on each corner of the vehicle. Home Zone Park Assist uses the sensors for orienting itself for the drive to and into the parking space.
Looking further out, Kia's automated valet parking, currently demonstrable in a heavily technician-assisted prototype form, is expected to be ready around 2025, with full autonomous driving predicted to arrive circa 2030.
Whether or not you find parking challenging, all of the above should make for an easier driving experience.