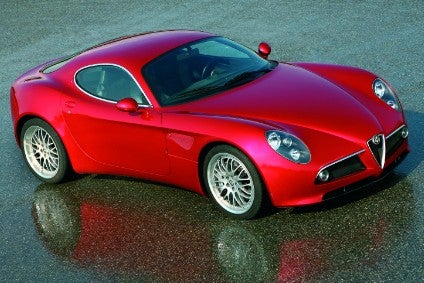 Jeep and Ram, two brands which are successful mainly in the USA, are expected to account for most of the future profitability of Fiat Chrysler Automobiles at a global level over the next five years. That was the gist of the announcements made at FCA's 'Capital Markets Day'. Although a lot was said at Balocco, many questions concerning the next generation of models for FCA divisions went unanswered.
It was understandable why FCA held this Capital Markets Day. This is a company which has had to think of the implications for shareholders and its overall indebtedness every time major spending decisions were under consideration. Which is why CFO Richard Palmer has had the hardest job of all senior executives within the company.
Getting rid of the last of the firm's net debt will be a big psychological victory for both the FCA US and FCA Italy parts of the conglomerate. This should also do wonders for corporate self-confidence. Best of all, FCA will hopefully cease feeling the need to pander to the whims of those who can be false friends. Cash-rich rivals such as Toyota, Volkswagen AG, Renault-Nissan, General Motors and HMG serve those who speculate on their shares less slavishly.
A rising stock price and dividends are important. So too is taking measured decisions when it comes to investing for the medium and long term. Not to mention doing what is needed to look after the best interests of employees, customers and tier suppliers.
Giving up on cars in North America (Chrysler and later, Dodge) and China (Fiat) seems an unnecessarily risky move.
FCA is effectively starting from zero, as of 30 June. This is when the company believes it will have repaid the last of the debt burden which has had to be serviced for many years. The cost has been high in many other ways too.
Sadly for those who have long supported and admired the group's many divisions, Chrysler, Fiat and Alfa Romeo have seen better days and Lancia is about to disappear, all as a result of neglect. The ironic tragedy is that all could have been kept going and by now profitable had FCA given each some proper attention and a handful of low-cost new models via a bit of creative thinking.
Would it really have been that hard to bring a restyled Renegade and 500X to market to replace the Alfa MiTo three years ago? Or to have made the cancelled Alfa Spider which instead became the Fiat and Abarth 124 Spider a Lancia HPE with a fastback body? Ah, but what about the expense? Let us not forget that for reasons which are not immediately understandable, money was available to have Mazda re-engineer the MX-5 to take FCA engines.
For goodness sake, the Delta Integrales which now sell for crazy money were based on a car which was far less able in its day than the Fiat Tipo is now. What would a limited production, high-priced Lancia Delta Neo-Evo have cost using Fiat's C segment hatchback as the base car? Surely not a lot. It could have served as a place holder until more funds became available to properly invest in (or sell) the luxury sports car division. As has been pointed out before, FCA decided that it would kill the Italian market's number one premium brand. Even now, with the ancient Ypsilon sliding down the sales charts as the end of production draws closer, Lancia remains a popular brand, as sales of 23,159 Ypsilons (versus 23,620 for the entire Alfa Romeo range) for the year to end of May in the Italian market attest.
What the future holds for Chrysler, Dodge, Fiat and Abarth remains uncertain. We know that the Pacifica and its plug-in hybrid variant are successful in the US and Canada, as is the aged 300 sedan. What becomes of the latter is a mystery. FCA seems almost obsessed with SUVs and pick-ups and this is understandable given its good fortune to have been selling such high-margin vehicles into an expanding US economy at a time of relatively low gasoline prices. Giving up on cars in North America and China seems an unnecessarily risky strategy though.
The Chrysler 300 has been in production for more than seven years and yet more than 20,000 examples have been sold to US retail and fleet customers so far this year. This big sedan should also do a bit more than 5,000 units of volume in Canada this year. Why throw away this business just as Ford has confirmed it will be exiting the segment in North America? FCA US' rival built 22,120 units of the Taurus during the same five-month period, selling 12,848 of these in the US.
A final and important point about the Chrysler 300. In the automotive industry, barely a week passes without some OEM or other issuing a press release which impetuously accuses its new or facelifted vehicle of being 'iconic'. If the 300 – think of the shape and the swagger – isn't an icon and an absolute gift for any design team tasked with evolving it, then neither is the Jeep Wrangler, Mercedes G-Class or Fiat 500. A re-imagined version would be a licence to print money – how does FCA not see that? Yes the segment has contracted. There is still much good business to had though. Toyota sees this and released a new Avalon in January, selling 16,499 cars for the year to the end of May and enjoying a double-digit percentage rise, year-on-year.
What happens to car makers' plans when the Communist Party sees that all the new coal-fuelled power stations coming on line to provide energy for EVs and PHEVs are only adding to the toxicity of the air?
Where was the announcement about four-cylinder engines for the Ram 1500 and Jeep Grand Cherokee in the five-year plan? It is possible that these models are being engineered to accommodate fuel efficient powertrains (and how about a ten-speed gearbox to match the one co-developed by GM and Ford?) so why not communicate this? Instead, the media was told about the next Ram heavy duty trucks which are coming in January 2019 as well as lots of high-cost electrified powertrains which FCA has to release lest it fall foul of Californian and EC fuel economy and CO2 mandates. Paying punitive fines "is not an option" the company stated on 1 June.
Electrification is needed but some of us won't be surprised if FCA takes its time to release the models which it has claimed will be added to various brands' line-ups. Until consumer demand can clearly be seen, PHEVs and EVs remain expensive to develop and manufacture due to their complication and pricey battery packs. For any OEM with little cash in the bank, these are risky product plays. Moreover, what happens if the government in Beijing suddenly changes the rules and consumers are no longer provided with generous subsidies to make them buy New Energy Vehicles?
Anti-smog legislation eventually worked in Los Angeles and it could one day work in major Chinese cities too. What then for the current system of issuing registration plates by lottery and giving partial waivers to those buying an NEV? Clean petrol-powered cars could take off and pricier EVs and PHEVs fall from favour as rapidly as Hyundai and Kia sales did at the height of the THAAD propaganda campaign.
Just imagine what happens to car manufacturers' business plans if the Communist Party one day sees that all the extra coal-fuelled power stations coming on line to provide energy for NEVs are only adding to the toxicity of air. No OEM can ever set aside enough money for every scenario yet all should be ensuring that they have a strategy for whatever might eventuate. After the surge in gasoline prices throughout 2007 and into 2008 which saw US sales of SUVs plummet, who would have been able to confidently predict that the then embattled Jeep and Land Rover would now be thriving as never before? In short, FCA would do well to take its time before committing to multi-billion euro and dollar spending on any expensive technology which is yet to prove itself capable of both mass popularity and acceptable RoI.
Any steep economic downturn in North America could destroy Ram's success – witness what happened to sales of gas-guzzling pick-ups during The Great Recession.
Overall, was what was stated on 1 June realistic and believable? Yes. And yes. Now though, the hard work begins anew. The same people are in charge and the same strategy remains: John Elkann will appoint a fresh CEO who must put into action what has been laid out before his family for their consideration and approval.
Only a portion of FCA's real plans will have been made public. This is why all the slides showed '2018' and '2022' for vehicle line-ups. That allows much flexibility for changes, some of which will already be underway following what analysts and stockbrokers made of the Balocco Briefing.
FCA has been much criticised for failing to stick to previous dates by which it said it would introduce various models. By showing only '2022' as the year by which new vehicles will be part of a brand's range, there is much wiggle room.
Will the successor for the car pictured above appear in 2018, 2019, 2020, 2021 or 2022? We don't know. If it and so many other models come to market next year or the one after, FCA can crow that it is 'on plan' or even ahead of promises it has been cautious and clever not to make public.
The former public statements about 'merging' Fiat Chrysler with another OEM have ceased. This was never anchored in reality. Both Li Shifu and Mary Barra have publicly rebuffed FCA's advances with a respectively polite and insistent no grazie. This was due to many of its brands being large cash drains thanks to a legacy of neglect. And yet, the humiliation of perhaps being asked, "What will you pay us to take this company off your hands and free you from the terrifying costs and PR hell of shutting all these factories in Italy?" might well have been a blessing in disguise.
The suspicion remains that the Agnellis/Elkanns want out. In some ways, who can blame them? Italy is allegedly a fully functioning first world country. And yet lately, or for that matter, during most years of recent decades, its economy and indeed its federal government has often bordered on the comedically tragic. Why wouldn't one of the country's richest families seek to extricate itself from such an economy?
If the profit targets of the new plan are met, we may well see the Amsterdam-registered Giovanni Agnelli B.V., which is the main shareholder in Exor N.V., offload certain parts or the whole of Fiat Chrysler Automobiles to a new owner. Which is yet another reason why none of us should presume that every detail in the latest Plan will come to pass.
What the owners of FCA wish to see happening is far more important than anything publicly stated during a 'Capital Markets Day' presentation.
Might FCA be sold to its China-based partner GAC? That's one possibility. Should Maserati and Alfa Romeo become profitable, these might be bundled in with a de-listed Ferrari and sold to the highest bidder. What then becomes of Jeep, Ram, Chrysler, Dodge, Fiat and Abarth? What indeed. Of these six, Jeep would survive and probably Ram too, if FCA is able to make the pick-up specialist division less reliant on the US, Canada and Mexico for its ongoing success.
Any steep economic downturn in North America could destroy Ram's success – witness what happened to sales of gas-guzzling pick-ups during The Great Recession. Jeep should be better placed due to its spread of vehicles across small, medium and large segments, along with the ongoing expansion into ever more regions. China and India look especially promising and if Mike Manley is the brains behind this strategy then shareholders with a long term interest will be hoping that he is the frontrunner to succeed Sergio Marchionne. The identity of this person won't be revealed for a while yet, or so FCA says. Which only reinforces what some see clearly – what the owners of Fiat Chrysler wish to see happening is far more important than what is publicly stated at the infrequent 'Investors' or 'Capital Markets Day' presentations.
Here is a rough guide to what can realistically be imagined for the firm's divisions.
Abarth
124 Spider stays in production until 2023 after a facelift in 2020
new 500 in 2019 or 2020
Alfa Romeo
MiTo dies in 2018 after 10 years of production and neglect, no direct replacement: Audi and others take control of the B-hatchback segment in Italy
new Giulietta is urgently needed to replace a decade-old car, might be released in 2018 or 2019 or might be further, inexplicably, delayed
an 'Alfetta' to take on the A3 Sedan in the USA, China and Europe would be a logical addition based on the next Giulietta
LWB Giulia and LWB Stelvio could work in China, the cut in import duties as at 1 July means the failure to have planned for local build might not now be an issue
8C supercar will be low volume and a good image booster
GTV seems a strange model to now be spending money on when a B-SUV and new models in the C segment were needed three years ago
4C: needs a facelift and some engineering updates such as power steering but as sales are already minimal can this be justified?
'Dolimiti' large SUV still not launched and seems a low-cost obvious addition if it can be evolved from and built alongside the Maserati Levante
Chrysler
brand reduced to the Pacifica, Pacifica PHEV and the potential delivery of 'up to' 60,000 vehicles to Waymo
possible additional crossover
300 could be given a new body and succeed in Canada and USA as the current model still sells strongly in spite of its age
Chrysler will likely fade away; announcing this at Balocco would have risked that becoming one of the major headlines
Dodge
likely will remain mostly exclusive to North America and potentially eventually vanish
failure to invest in properly new big cars makes some suspect that FCA is planning to kill the brand in a few years' time
statement was made on 'possibly' updating the current Challenger and Charger on the same platform
Brampton plant in Ontario may not stay open if FCA fails to replace the current big RWD/AWD models built there: already 50,000 units per year of Chrysler 300 volume seems likely to be culled, Ontario and Canadian federal governments have recently handed over much taxpayers' money to super-rich Toyota so FCA knows that both can be relied upon to effectively fund factory upgrades should it decide to threaten the closure of Brampton and/or Windsor plants
what has happened to the long-overdue Journey successor, project JD? Was meant to be built in Italy alongside a new Fiat Freemont. No mention of it on 1 June
will there be a new generation of Hyundai-supplied small cars for Mexico and a new small pick-up? No mention of these at the Balocco presentation
zero news out of Balocco on the potentially high-margin new Ram 1500-based Durango to be built at SHAP in Michigan, had been expected for September 2020
Fiat
no clear explanation as to how the brand can survive in Europe with only new generations of the Panda and 500, along with the low-volume 124 Spider
strange strategy to make public the intention to let the Tipo/Agea simply fade away due to the cost of fitting them with Euro 7-compliant engines
many questions for what becomes of the multiple models manufactured and mainly sold in Brazil; will the brand's ongoing neglect there continue?
zero mention at Balocco of the Freemont successor which was to be twinned with the next Dodge Journey, become RWD/AWD and be built in Italy
brand will likely be pulled from the US and Canada and China as sales are tiny and tricky to see how they can be improved using the announced future models
brand might eventually disappear from Europe too should planned Jeep and Alfa sales expansion work; Jeep might eventually take over from Fiat in Brazil
Jeep
'Graduate' A segment SUV should be based on the next Panda Trekking, could be a major success in India and potentially China, possibly Europe too
building small Jeeps in Italy and Serbia could help FCA with surplus capacity due to its failure to develop the Fiat vehicles which it should have for these plants
three-row Grand Cherokee has been needed for some years now and is at last said to be on the way with five-seat model also due in 2019 or 2020
future PHEV Jeeps as the replacements for four- and six-cylinder diesels in Europe seems a very risky and expensive alternative to updating existing engines
Wagoneer and Grand Wagoneer could sell well but a major investment in marketing will be needed as Jeep has never been in the high-priced SUV segment
lots of electrification for the Chinese market including some, it is claimed, bespoke EVs
Maserati
Alfieri, a concept from 2014, will now be the name of the replacements for the GranTurismo and GranCabrio rather than an additional, cheaper model
former logical plans for a range of vehicles to be priced above Alfa Romeo and below Ferrari may or may not have been abandoned – unclear from presentation
Ghibli and Quattroporte will be replaced
an emphasis on electrified powertrains with the Alfieri to be electric
overdue Porsche Macan rival still part of the brand's future, now expected in 2020
GranTurismo and GranCabrio will likely finally cease being built in 2019 – the first of the two dates to 2007
Ram
as long as rising numbers of housing starts, low unemployment and other positives in USA continue, Ram should keep pulling in massive profits
Heavy Duty pick-ups are very late but their arrival in 2019 will likely mean a big boost for Ram's contributions to FCA's income
now is the time for FCA to invest in expanding this brand into any markets where its tough, aggressive US-centric image would be seen as a positive
fuel efficient powertrains should be ready so that the brand's sales do not fall off a cliff during the next gasoline price spike and deep recession which always follows
Future models database
Far more detail on all of the past, current and forthcoming models for every division of Fiat Chrysler, including Ferrari, can be found in PLDB, the future vehicles database which is part of QUBE.