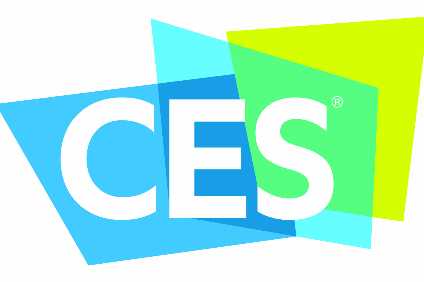 OEMs, tech companies and suppliers announced multiple vehicle and technology world premieres at the 2019 Consumer Electronics Show in Las Vegas.
Information on many of the vehicles listed below can be found by searching PLDB, just-auto's global vehicle database. Click on the link at the end of this list.
Bosch
Bosch debuted a driverless electric shuttle with 'in-built mobility services designed to make shuttles suitable for everyday use'.
The Chinese firm revealed what it calls the "world's most intuitive automotive interface." This comprises a giant, curved screen which stretches across the dashboard as well as a tablet which is mounted on the top hemisphere of the steering wheel, with the model in question being the M-Byte. Byton should start building that car for customer orders during November or December 2019.
Continental demonstrated its solutions and key technologies for future cities around the theme "Mobility at your service. Freedom to Live."
Several Denso-backed start-ups joined Denso at the show. ThinCI, Dellfer, Metawave and Ridecell demonstrated their technologies for attendees in Denso's booth, Number-4619, in Las Vegas, Nevada, between 8 and 11 January.
Faurecia demonstrated its technologies around the 'Cockpit of the Future', seat structures, advanced individual thermal comfort, an immersive sound experience and fuel cell systems.
FAW
The Chinese OEM revealed 'Qijing', an intelligent cockpit concept for its Hongqi (Red Flag) luxury vehicle division.
Harman
Harman showed updates to its connected car technologies, along with developments claimed to improve the in-car audio experience.
The company showed an updated version of the Autonomous Work Vehicle which it revealed at CES 2018 as well as new developments for another concept, Safe Swarm, which debuted at CES 2017.
The company premiered a car concept which can walk. Called Cradle, this elevated pod has "…robotic legs allow users to drive, walk or even climb over the most treacherous terrain".
The 'R.E.A.D. system is claimed to be "the automotive industry's first technology converging human senses-oriented in-cabin environment control and AI-based emotional intelligence". Another world premiere was V-Touch, a gesture control technology. This uses a 3D camera to monitor the car's occupants' eyes and fingertips, linking them to controls for various functions on a head-up display. This includes lighting, HVAC (heating, ventilation and air-conditioning) and entertainment systems.
Kia also showed the Seed, an electric four-wheel cycle. This has a claimed range of up to 100km although that includes necessary input from the cyclist/driver. The bike can be docked within the Bird, an autonomous shuttle vehicle which is meant for longer journeys.
Mercedes-Benz
C118, the next generation CLA-Class sedan, was revealed at the show. The car is based on the MFA2 architecture. A replacement for the shooting brake will likely debut at the Geneva show in March.
Nissan
Claimed to be a "new technology platform to 'See the Invisible', Invisible to Visible maps a 360-degree virtual space around the car. This provides information about road and intersection status, visibility, signage or nearby pedestrians. It can also monitor the people inside the vehicle by using interior sensors to better anticipate when they may need assistance with finding something or a coffee break to stay alert.
Nissan also used CES as the launchpad for an additional, more expensive version of the Leaf. Instead of the standard car's 40kWh AESC battery pack, the new Leaf e+ is fitted with a 64kWh pack supplied by LG Chem. The 110kW motor is replaced by one which produces 160kW and torque rises by 20Nm to 340Nm. Nissan claims the car's range is improved by 40% while acceleration is also much better.
The extended range model will be called Leaf Plus Series in the US and Canada, with each trim level receiving its own designation: S Plus, SV Plus and SL Plus. Globally however, the vehicle is referred to by Nissan as the Leaf e+. The EPA range of the Plus is expected to be 226 miles compared to the 150 of the standard Leaf. Other than sitting higher due to its 16-inch wheels and special blue headlights, the e+ looks more or less identical to the less powerful standard car.
Panasonic
Panasonic Corporation has developed the next generation of a new 48V ePowertrain platform for small electric vehicles (EVs). The company claims the new platform is significantly improved from the CES 2018 model by doubling the output while reducing the size of its volume and weight. At CES 2019, the company showed SPACe_C, a conceptual small mobility vehicle, based on this platform and which can be separated into upper and lower structures.
A Schaeffler start-up presented a 'bio-hybrid' – electric assisted quadricycle. It is planning series production of the urban micro-mobility niche vehicle in 2020.
P4 is a Lexus LS-based prototype developed to showcase what is termed 'Guardian' and 'Chauffeur' autonomous driving modes. Compared to the old-shape LS Platform 3.0 prototype, the new P4's LiDAR comprises eight scanning heads and two extra cameras plus a pair of forward- and backward-facing imaging sensors.
ZF
ZF unveiled the latest iteration of its automotive supercomputer, maintaining it is the most powerful AI-capable processing system in the automotive field. The German supplier's ProAI RoboThink is the first system to run NVIDIA's Drive AutoPilot L2+ starting in 2020.
Future product program intelligence
Additional data on vehicle lifetime and future product plans, such as code names, production plants and expected annual build, are available in PLDB from QUBE.