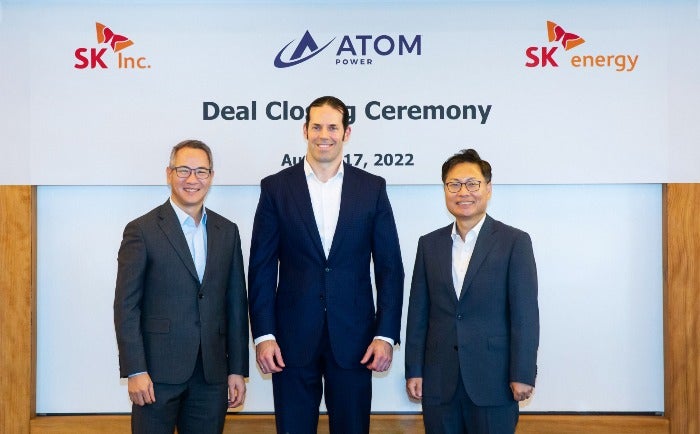 South Korean industrial conglomerate SK Group is in the process of acquiring a major stake in US electric vehicle (EV) recharging firm Atom Power Inc, the company announced in a news release this week.
SK Group's investment firm, SK Inc, and SK Energy Company, plan to jointly invest US$150m to acquire a "major stake" in Atom Power, without disclosing further details of the deal.
The North Carolina-based company was established in 2014 to provide smart EV charging solutions for business fleets and residential complexes using more efficient digital circuit breakers which are said to help to reduce energy costs.
SK Group is investing heavily in the global EV industry, with its recently listed battery manufacturer SK On having forged a strategic partnership with Ford Motor last year, called BlueOval SK, which is currently investing US$11.5bn to build two EV battery plants in the USA with a combined production capacity 140GWh of batteries per year. Earlier this year the joint venture announced plans to build an additional battery plant in Turkey.
The acquisition of Atom Power will help SK Group strengthen its position in the global EV battery recharging and aftermarket sectors.