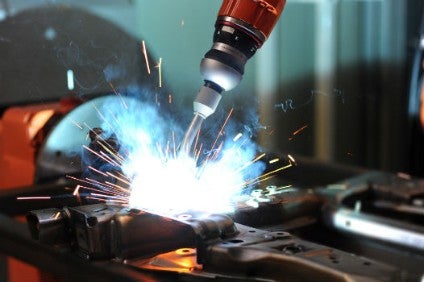 International automotive supplier Edscha has signed a joint venture agreement with Indian automotive supplier Aditya Auto Products & Engineering.
The deal covers development, manufacture and distribution of hinge systems, door checks, latches and parking brakes.
Both companies see the establishment of the 50/50 joint venture Edscha Aditya Automotive Systems as a significant strengthening of their competitive position and expect new growth potential.
The joint venture gives Edscha direct access to India.
It will be in Chakan, around 60km south east of Mumbai and 20km north of Pune, well located to supply Indian car manufacturers.
Aditya Auto is a supplier to most passenger and commercial vehicle players in India and this joint venture with Edscha will enable it to further enhance its market positioning and product line in India.
India is one of the largest car manufacturing countries in the world, with 4,153,074 vehicles produced in 2021 (including passenger cars and light commercial vehicles). The second most populous country in the world (1.39 billion people) offers great potential for vehicle sales. In India there are currently 30 passenger cars per 1,000 inhabitants; the global average is 155.
The joint venture has already received first orders from Indian customers.
Currently, Edscha, part of Gestamp since 2010, has five locations in Asia, one in Thailand, one in Korea and three in China.
Gestamp has operated in India since 2008 and has three plants: two in Pune and one in Chennai. It also has a tech centre in Pune and employs around 1,700 people in India.