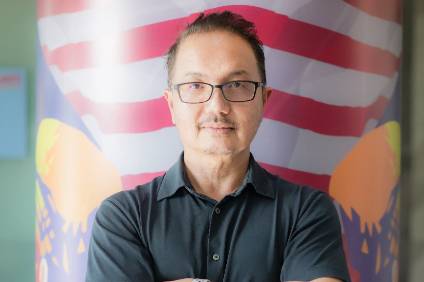 In this latest guest article written exclusively for just-auto, Dato Madani Sahari, the CEO of Malaysia Automotive, Robotics and IoT Institute (MARii), considers supply chain issues in the context of the industry's high-tech transformation.
There is an old saying within the manufacturing sector of the automotive industry and I paraphrase: A car that is missing one bolt is not a car. It precisely states the importance of every single detail of the value chain that makes up a vehicle.
Naturally, from the perspective of the common end user – these details are, and rightly so, not the worry of the masses. Vehicle design is commonly romanticised by its exterior or interior aesthetics, as well as the drivetrain and all the bells and whistles.
There is little mainstream discussion on – literally – the nuts and bolts of the industry. They are the humdrum components that fasten vehicles and their sub-systems together, along with thousands of components such as seats, instrument panels, steering, lamps, head-linings and many more.
These components, which may be of little interest to many, are part of a wide network of parts and components manufactured in Malaysia. The companies making them were responsible for RM13.1 billion of automotive components exported by Malaysia in 2019; it's a big contribution to the country's GDP and so vital to the country's economy.
Malaysia's component manufacturers also supply components to vehicle assemblers operating within Malaysia, adding value to both national and non-national brands. Such confidence from international brands in our local suppliers is an achievement we perhaps could highlight more. There are about 27 OEMs currently operating in Malaysia, and almost 700 parts and components manufacturers.
As the global industry approaches new crossroads in electrification and connected mobility, the issues surrounding the automotive vendor community's transition to next generation vehicles are often overlooked as vehicles take center stage above parts and components.
While it is perhaps easier to speak about stepping up design and manufacturing, the key issue to be faced is the transition to various next generation products, with materials and processes that traditionally are not part of the internal combustion (ICE) vehicle.
A transition towards electrification requires changes beyond batteries and electric motors.
A transition towards electrification requires changes beyond batteries and electric motors. For example, while the structure of EVs are similar to ICE-based vehicles, the stronger demand for light-weighting may render traditional steel presswork outfits (one of the most common processes in traditional vehicle manufacturing), obsolete.
Renewed investments (either within existing companies, or new companies) in advanced technologies become vital to transition into the future, particularly when Malaysia has developed an automotive workforce with the unique skills in both design and manufacturing of vehicles.
One of the key directions of the National Automotive Policy 2020 (NAP2020) is to guide the development of critical components and systems for NxGVs (Next Generation Vehicles), MaaS (Mobility as a service) and Industry 4.0, including systems and components within Autonomous, Automated and Connected Vehicles (AACVs), smart manufacturing, light-weight material technology as well as hybrid, electric and fuel cell vehicles. Customised incentives will be offered more comprehensively to incentivize a broader technology penetration that includes EEVs, NxGVs, critical components and testing centers.
These begin with technologies needed in Level 1 and Level 2 autonomous vehicles – such as big data management systems, advanced materials, LiDAR, battery packs and cybersecurity, before focusing on more advanced technologies such as nano-materials, machine learning, V2X communication modules and ultra-fast charging at the end of the development cycle.
To supplement these developments, MARii together with the government and the industry has already begun the establishment of the Electric Vehicle Interoperability Centre (EVIC) – a shared test center for the development of EVs and EV-related products and systems.
An Autonomous Vehicle Test Bed (AVTB) is also in the works to facilitate testing autonomous vehicles and also as a platform for all businesses in the mobility ecosystem to collectively design and validate their products in a single location, in collaboration with all members that contribute to the design pool for autonomous driving.
Through MARii, the government has also embarked on specific programmes and facilities to support the development of next generation parts and component manufacturers, through its Design Center, Academy of Technology, and the recently launched MARii Simulation & Analysis Center (MARSAC), completing an ecosystem that enables cloud-based product design capabilities and real-time data analysis to accelerate high-value design, cost optimisation and talent development for more automotive and mobility component manufacturers based in the country.
As a nation, Malaysia is facing its final, exciting yet most challenging stage in its goals to move from being a middle-income to an advanced nation. With that, it has risen above its previous commodity-based image and seeks to brave new frontiers of digitalisation and technology, pushed by its multi-tier industry foundation.
The writer is the chief executive officer of Malaysia Automotive, Robotics and IoT Insititute (MARii).