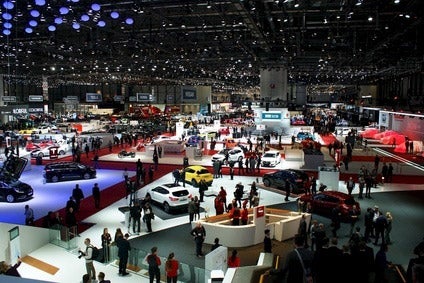 As those – all three of you – who honour me with your occasional presence on my self-curated 'just-auto' Facebook page may have guessed, when I'm not helping to cover the current cutting edge state of the autobiz, I like to wallow in a rose-tinted backview of the 1960s when British, Australian and Canadian cars dominated my import-restricted former colony, V8s were an attainable aspiration (one could put one in one's Cortina if one so wished), petrol was cheap (diesel for trucks only) and the Holy Grail for a Kiwi Kar Nut was the annual Earls Court show in London.
Earls Court. A scruffy suburb of London with a Tube station, in a world renowned city on my sub-teenage bucket list and also, as it happened, then home to numerous young Antipodeans on their 'OE' (overseas experience) slumming it in bedsits paid for with the meagre earnings of pulling pints in some pub with weird (to us for whom 6pm closing was only axed in 1967) closed-for-the-afternoon licensing hours or some other service economy job.
But for me, thanks to previews in the library copies of Autocar and Motor (then rivals) hoovered up each week as they arrived, by ship, three months after publication date, Earls Court The Venue was New Car Central. Autocar and Motor both ran huge show features and if, a small boy was lucky, a kind great aunt in England would mail out Daily Express motoring editor Basil Cardew's Motor Show Review magazine. If he was really lucky, the local cinema might have a Pathe News featurette about the show ahead of the main film. Read or hear about the launch of a new Cortina, Velox, Zephyr, Triumph 2000, etc and, six months hence, the knocked-down kits and the odd built-up unit would have hit the New Zealand wharves and the various local assembly plants would be knocking up the new year's new cars, many pre-sold long before the packing cases had boarded ship back 'home' in Olde England.
What prompted this nostalgia? This story from our Chris Wright, summoned to the Royal presence in St James Palace to hear Prince Michael of Kent, a cousin to the Queen and a noted motoring enthusiast, say the goal for a revived London show was "to rank alongside cities like Geneva and Frankfurt". Personally, I'd love to see London back on the international show circuit – we make Mini, Bentley, Rolls-Royce, Vauxhall/Opel, Nissan, Toyota, Jaguar, Land Rover, Range Rover and Honda here (plus millions of engines) which is a lot more than Switzerland churns out (it had the odd assembly plant back in the day) – but Geneva, sometimes seen as 'neutral ground', plus Paris and Frankfurt have always been successful shows, no doubt as automakers are actually based in France and Germany, while the British ones – eventually shifted from Earls Court to the NEC outside Birmingham and then the odd half-automaker-supported event at the Excel venue in the former east London docklands or the Canary Wharf financial centre – have sputtered and died. We'll see. Those round here more familiar with the English capital than moi have already questioned the mooted Battersea Park location but all roads, rail lines and air routes lead to London and it's a city with many other attractions which may well help lure the exhibitors, media and public so essential to make a revived show popular and profitable. But, as Chris notes in his story, public attitudes to cars and enthusiasm for shows have changed – look at Tokyo – so, good luck. Nonetheless, I'm quietly looking forward to seeing a media ticket in due course.
In other news, Volvo started Chinese exports to the US, shipping a stretched S60 previously designed and reserved for China's large chauffeur drive market – company execs who buy both the car and the services of a driver, presumably to get some work done in the back while Hired Help in front copes with the horrendous traffic. Audi, BMW and Mercedes are other 'European' makers who also build these lengthened models. Resident product guru Glenn Brooks took a look at how Euro 6 emission regulations have affected VW engine plans and Our Man in Brazil has been investigating why Chinese brands have not taken off as expected in South America's largest market.
NEVS, nee Saab, continues to try hard to resume making cars and Simon Warburton brought us some updates this week while editor Dave Leggett talked auto retailing with Impetus Automotive. And there was also a cautionary message on ADAS prompted by a tech demo that went badly wrong. Mr Brooks also brought us up to speed with BMW Mini's production plans, now they have three main plants, and we have Roger Stansfield's additional background to the (at last) 'official' launch of Ford's Mustang in Europe. I can't wait to get my sticky mitts on a V8.
It's almost the weekend so, of course, it's raining. Have a good one.
Graeme Roberts, Deputy Editor, just-auto.com