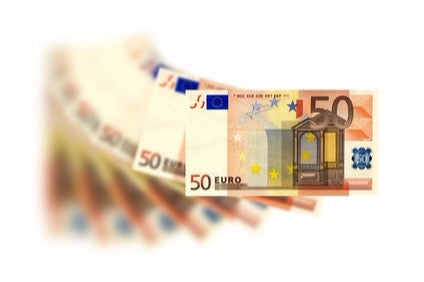 That came around again quickly – results season again is upon as, depending on whether automakers and parts suppliers work on calendar year or, commonly in Japan, India and, coincidentally, in our very own parent company Aroq's head office, fiscal year, first quarter or fourth quarter/full year financials spill out all over.
The German biggies, barely able to contain their excitement, had already started spilling beans, ahead of full official disclosure, earlier this month. Such as BMW. And Volkswagen Group. And Daimler, promising group Q1 2017 EBIT "significantly above market expectations".
And, boy, was it. Came this week, came the press release (read it and weep, GM/GM Europe/Opel): "Daimler net profit doubles to EUR2,801m in Q1". I don't profess to be a financial analyst, and doubtless our one-time contributor who was, Rob Golding, would have poked holes in it, but headline numbers like "first quarter unit sales were 10% above last year at 754,300 vehicles, with revenues up by 11% to EUR38.8bn… group EBIT was 87% above prior-year level at EUR4,008m" sure look good enough to me. I'm sure a few steins were clinked in Stuttgart bars after work the day this week Daimler's finance people finished with the company abacus.
There was plenty more such good news to come. GM, despite mostly failing to make a buck at now-sold Opel, has just announced Q1 net income up 33.5%, earnings per share and revenues above analyst estimates, and first quarter records for revenue (up 10.6%), EBIT-adjusted (up 27.9%) and EBIT-adjusted margin (8.2%, +1.1 percentage points). Results were particularly strong in North America, where The General posted first quarter records for North America EBIT-adjusted, up 49%, and EBIT-adjusted margin of 11.7%, up 3 percentage points. However, the first quarter of last year did included US$0.2bn of restructuring costs which helped the latest year on year comparison.
Geely's Volvo Cars' boosted Q1 operating profit up 11% year on year thanks to strong demand for the new XC60 and 90 series model ranges – new product usually never hurts the bottom line once the R&D costs are swallowed. The French don't usually disclose such detailed financials so we learned only that Renault revenue (ie sales) were up a healthy 25%. PSA saw a more modest hike, with due acknowledgement to parts arm Faurecia, Ford remained in the black but some heavy new model expenditure, currency and some ongoing regional problems trimmed the profits a bit (check out the new tables and graphs you'll be seeing more of in our articles) but FCA managed to boost both EBIT and net profit.
Let's not forget suppliers, either. Visteon booked record results (look at the net profit rise), as did Lear; Valeo's sales were up 22%.
"Trebles all round," as English satirical magazine Private Eye likes to say.
I end by reminding you of our ongoing future model strategy analysis, Nissan currently under the microscope, and what's ahead for the newly redesigned, UK-built Honda Civic.
We've Monday off – the merry month of May also signals 'bank holiday season' in England; can't complain about two extra days off (after a week in which snow fell in some parts of the UK) during a month I hope finally heralds the arrival of what round here is laughingly called 'spring'.
Have a nice weekend.
Graeme Roberts, Deputy Editor, just-auto.com