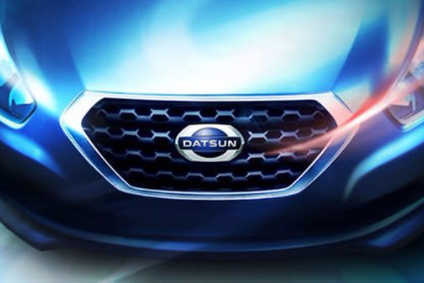 Much better news of late. Automakers and component suppliers slowly resuming output with a huge emphasis on worker health and safety. One such: Honda gradually resumed car, engine and transmission production at its plants in the US and Canada from last Monday, 11 May. The automaker began suspending automobile production on 23 March. When resuming production, Honda staggered the startup at each plant, with most factories using the first day to ensure front line managers were trained on new procedures and activities related to COVID-19 prevention. Prior to resuming production, workers learned about the new safety measures and retrained on work processes after the period of suspended production. All salaried and support workers who had been on furlough from Honda operations in the US returned to work either on 8 or 11 May, depending on location. Honda said it would "continue to maximise opportunities for associates to work remotely while practicing social distancing for those performing essential roles that require them to work at company facilities".
Ford said it was planning to resume production and operations in North America beginning next Monday, 18 May, also taking a phased approach. General Motors had already said it was planning to restart production in North America on the same date. Ford will also begin returning some team members whose jobs cannot be done remotely such as vehicle testing and design, to work beginning 18 May, including approximately 12,000 personnel in North America.
At the posh end of the scale, VW-owned Bentley Motors resumed production at the company's headquarters in Crewe, England, with over 1,700 workers following some 250 'comprehensive and wide-ranging hygiene and social distancing guidelines implemented to enable a safe return'.
However, there's little point in starting to make cars – and the parts for them – if there ain't no demand and that appears to have happened to Volkswagen – one of the first to kick off plants again. After tentatively restarting car production at European plants in recent weeks, reports this week said Volkswagen was pausing production on some assembly lines in Germany due to low market demand. Media reports cited internal VW communications saying the company would halt two assembly lines at Wolfsburg while another would have much reduced hours of operation this month. The suspension reportedly would hit mainly Tiguan, Touran and Seat Tarraco models but with Golf output also impacted. The situation at VW was said to echo that for other vehicle makers who have restarted manufacturing operations in recent weeks. Supply chain difficulties were an early obstacle, but the more fundamental problem of depleted demand was now emerging as the bigger issue. Automakers would be reluctant to incur the high costs of keeping plants open if there was insufficient demand for their products.
Still, at least in China, there is some sign of pickup out there. China's vehicle market returned to annual growth in April as the market and industry continued to recover from the coronavirus crisis. The April market was up 4.4% over last year at 2.07m units according to data from the China Association of Automobile Manufacturers (CAAM). The April gain followed a 43% year on year drop in March and a 79% drop in February as the COVID-19 pandemic forced lockdowns and factory shutdowns in the world's largest car market. The monthly year on year gain was also the first for China's market since June 2018.
Dacia is marking 15 years of European sales 'success'. Our resident new and future models analyst wasn't quite as bullish: "Formerly the darling of Groupe Renault, Dacia has become the troubled teenager in the family. A sales collapse in the months before the COVID-19 crisis was entirely avoidable, a reversal of fortune which commenced in January caused by no low-C02 engines and not one new model for five years. The parent firm needs to remedy this, pronto."
He also asked: "Will Renault keep or kill Samsung?" Even as Hyundai Motor Group idles plants due to stalled sales in the US and Europe, the South Korean giant's home market is on the up for the second month in a row. Hyundai was down but Kia rose yet the brand which set the charts alight was Samsung. After April deliveries rocketed by 78%, the Renault-controlled company has become the number three make.
Inevitably there will be company casualties of the coronavirus. One such is England's Arlington Automotive which has entered administration, potentially threatening 600 jobs. The British supplier is a subsidiary of Arlington International Group, which has operations in France, Germany, Brazil, the US, China and joint ventures in India and Turkey, none of which is impacted by the UK restructuring. Arlington counts JLR, Nissan and Ford among its customers and has sites in Coventry, Newton Aycliffe, Reading, Stourport, Birmingham and Manchester. The UK Group's Derby site has already started closure. The supplier's two divisions include manufacturing of bespoke thermostats for vehicles and the manufacture and assembly of engineered vehicle systems.
All eyes will be on Nissan on 28 May. The troubled automaker is set to announce a major restructuring plan and details are already leaking out. It is reportedly planning to cut about JPY300bn in annual fixed costs (almost $3bn) in response to depressed sales globally due to the COVID-19 crisis as well as a need for more actions to turn its sluggish performance around. Bloomberg reported that the cost cutting plans are part of a new three-year plan that will be unveiled along with financial results on 28 May. Citing an anonymous source, the Bloomberg report suggested that the company has come under pressure to take more drastic measures. The report says that among the measures planned is a phasing out of the low-cost Datsun brand, as well as reducing manufacturing capacity in some parts of the world, as well as paring back marketing, research and other costs.
Earlier this month, Reuters reported Nissan Motor's new post-COVID-19 strategy would see the automaker retreat somewhat from Europe and other markets to focus on the United States, China and Japan. An "operational performance plan" was due to be announced on 28 May. After a policy of chasing market share, particularly in the US, led to steep discounting and a cheapened brand, the new, three year plan aims to restore dealer relations and renew model ranges to regain pricing power and profit, anonymous sources told Reuters. The company this week named a new chief for newly relocated Infiniti and there have also been top level management changes in the US.
There's more: As Nissan looks to cut its global production capacity by a fifth in a new three-year plan, a number of reports say its Spanish manufacturing plant at Barcelona will be shuttered. The Nikkei news agency reported the plant's production would be shifted to Alliance partner Renault plants. The report also suggested the Alliance partners were also examining whether to extend their increase in shared production to other sites in Europe as well as to South America. Barcelona, which now concentrates on light commercials, has been on borrowed time for years as production volume diminishes – its latest blow was the announcement of the end of contract X-class assembly [a rebadged Navara derivative] for Daimler's Mercedes-Benz which is dumping the model from its line.
All of that led to our analysts eyeballing Nissan a bit closer. One takeaway: "The demise of the Datsun brand would make much sense as the company charts its medium-term strategy beyond the COVID-19 crisis. Datsun has failed in its objectives and now looks like a luxury as a refocused Nissan looks for financial rebound after a very difficult period that began well before the coronavirus struck."
Have a nice weekend.
Graeme Roberts, Deputy Editor, just-auto.com