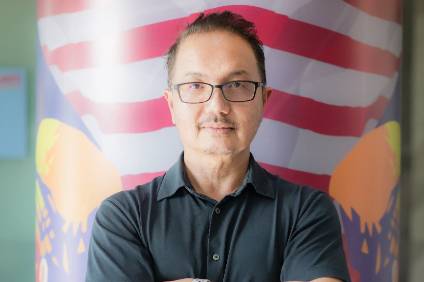 In this latest guest article written exclusively for just-auto, Dato Madani Sahari, the CEO of Malaysia Automotive, Robotics and IoT Institute (MARii), reflects on Malaysia's historical leap towards industrialisation – through its automotive, oil & gas, electrical & electronics (E&E), construction and other industries.
The electrical and electronics (E&E) industry leads Malaysia's manufacturing sector, with high contributions in both exports and employment. It is growing into a major hub for solar equipment manufacturing on top of the traditional semiconductor and electrical components. Malaysia's accelerated growth has also saw a booming construction industry – fuelled by increasing demand in business and residential space, as well as mega projects within greater Kuala Lumpur such as the mass rapid transit (MRT) system.
These industrialisation trends have formed the foundation of Malaysia's next step – competitiveness in a digital economy.
From the automotive perspective, Malaysia's path towards progress has taken a slightly different turn compared to its regional counterparts. The formula was designed to take Malaysians out of middle-income to high-income status.
Arguably, the "path towards most resistance" – i.e. producing its own car – put us through a love-hate relationship with its national brands. Just like Korea, China and Japan – it was the tipping balance of industrialisation and consumer rights.
In the span of just a few decades, it sprouted beyond mere vehicle assembly, producing a local talent pool capable of developing the necessary products and processes to build an entire car, comprising OEMs, parts and components manufacturers, and relevant supporting tiers in an industry that demanded high levels of engineering and hands on skills.
Before the COVID-19 spread, Malaysia's economy grew steadily for the in the last few decades, with a 2019 GDP per capita of USD12,478 – just short of the high-income economy mark set by the World Bank (USD12,536 in 2019).
However, with higher incomes come higher standards of living and Malaysia no longer enjoys the same attractiveness in terms of its labour costs. Malaysians now enjoy the protection of a minimum wage.
In the course of the past decade, we have embarked on the next step – driven by an understanding of the evolution towards connected mobility. The National Automotive Policy 2020 (NAP 2020) identifies new trends and technologies – for investors, technology developers and a larger myriad of expanded businesses to embark on in line with the digitalisation of the sector.
New elements include Next Generation Vehicles (NxGVs), Mobility as a Service (MaaS) and Industrial Revolution 4.0 (IR4.0); these now become important tenets of the next direction for the automotive sector, evolving into the connected mobility sector.
New elements include Next Generation Vehicles (NxGVs), Mobility as a Service (MaaS) and Industrial Revolution 4.0 (IR4.0); these now become important tenets of the next direction for the automotive sector, evolving into the connected mobility sector.
Next would be a higher penetration of digital technologies within the business ecosystem, from not just a technical standpoint, but a cultural one.
Fortunately, the COVID-19 pandemic showed Malaysia's preparedness to employ the digital lifestyle. In most places within the nation, population movement controls did not restrict Malaysian livelihood – the use of online commerce platforms increased as people became well versed with purchasing essentials through the cloud. Online delivery also increased exponentially, and also became a fruitful career prospect for many.
Government programmes started to adapt to new norms as well, driven by the billion ringgits from the PENJANA programme to assist businesses in digitalisation. These included grants for e-commerce platforms, digital transformation, tax relief for employees working online from home, digital income generation and for gig economy workers.
On the international front, Malaysia demonstrated its digital capabilities in hosting the APEC 2020 meetings virtually – an unprecedented task for a host of the Asia Pacific economies.
MARii has also initiated numerous programmes to boost national digital capabilities. For example, the Technopreneur Development Programme (TDP) launched an express version (TDP Xpress) to accelerate the digitalisation of 1,000 SMEs in various sectors. It also launched several digital portals to accelerate the matching of Malaysian technology talents to potential project owners, linked students seeking internships within the industry, and digitally matching graduates of its human capital development programmes to prospective employers.
As one of the many at the technology forefront, the silver lining from the pandemic has been an important lesson for me: despite the obvious adversities and challenges we are facing, Malaysia has grown its technology brand into a national identity – from both a business and consumer standpoint. Malaysians and its businesses are highly adaptable and ready to embrace digitalisation, and there are those who have thrived because of it.
Our technology friendliness is also exemplified with its history of technological development beds – such as the digital hub in Cyberjaya, technology parks in the Bukit Jalil, Kulim in the north, Nusajaya in the south and Gambang in the east. Cyberjaya will also be the future location for the Automated and Autonomous Connected Vehicle (AACV) test bed.
Most importantly, this infrastructure and programmes support the growing critical mass of technology talents within Malaysia, preparing Malaysia for a strong future in the connected mobility sector. Our engineers, scientists and technical community at large have grown to become leaders in their respective fields, have excellent command of English and are highly loyal to their professions.
This makes Malaysia a strong contender for future investments in technological areas, in particular research and development as it is an ecosystem with potential growth beds for technical infrastructure, coupled with a pool of local talent that can support more mobility ventures, at a competitive cost- in one of most business friendly ecosystems in the world.
Malaysia's national brand becoming a strong candidate to emerge as a formidable technology hub and provider to the region. Speak to us to understand your options!
The writer is the chief executive officer of Malaysia Automotive, Robotics and IoT Insitute (MARii).