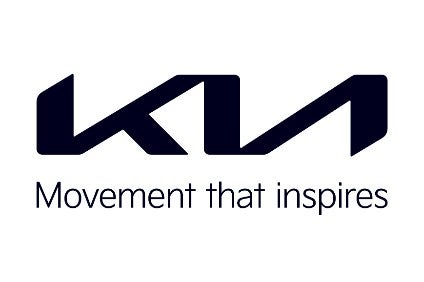 Happy New Year! Snow on the ground at DepEd Towers, though melting fast, and 2021 has to be better than The Year Whose Number Should Not Be Repeated. Huh? So, with heavy heart, I note the most-read story on just-auto this week is not good news about beleaguered Japanese automaker Nissan which is to make more cuts in Europe. Reports suggest the struggling Japanese automaker will cut its distribution operations in 30 countries worldwide, most of which are in eastern Europe, and will outsource those operations, as well as some manufacturing operations, to its global alliance partner Renault. The company's Avila plant in Spain will also cease manufacturing and instead be converted it into a warehouse. These measures are seen as a continuation of the management's strategy of returning the automaker to profitability and reversing the rapid expansion overseen by former chairman Carlos Ghosn. This includes plans to cut global capacity and models by 20% and slash annual operating costs by JPY300m over the next three years. Shame, I have always liked the brand, which I have known right back to early 1960s Datsun days (when Nissan was a separate brand for a former Prince model called Gloria) and have even owned a 1980s model, which was perfectly satisfactory. Let's hope all the restructuring works. And we keep our UK plant now a tariff-free trade deal with the EU has been struck.
Our in-depth interviews with key industry innovators always go down a treat with you lot and one this week was no exception. Innoviz Technologies develops and manufactures solid-state LiDAR (Light Detection and Ranging) sensors and perception software that enable the mass production of autonomous vehicles (AVs). The Israeli startup is going public in a US$1.4bn reverse merger with Collective Growth. We caught up with Omer Keilaf, co-founder and CEO of Innoviz to learn more about its sensor technologies, investment plans and how the marketplace for LiDAR is evolving.
A reminder, in 2021, we still aim to bring you the latest news and intelligence on the speed, nature and shape of the automotive sector's recovery from the COVID-19 pandemic. This regularly updated article follows on from our COVID-19 daily update article that covered rapidly unfolding crisis developments and their immediate impact on autos (first published 12 March 2020).
Following on from the EU free trade deal, the UK is, and has been, busily sorting many others with countries outside the EU. Ford, unsurprisingly, has welcomed the inking of a free trade deal between the UK and Turkey – a trading relationship which is particularly important to its European light commercial vehicles (LCVs) business because Transits – the UK's top selling light commercial vehicle models – are made there. The UK and Turkey now have locked in tariff-free trading arrangements, which will support a trading relationship worth GBP18.6bn in 2019. The UK government says the agreement lays the groundwork for a more ambitious UK Turkey trade relationship in the future. The deal will secure existing preferential tariffs for the 7,600 UK businesses that exported goods to Turkey in 2019, ensuring the continued tariff free flow of goods and protecting vital UK-Turkey supply chains in the automotive and manufacturing sectors.
India's Mahindra & Mahindra Ltd was in talks with a potential investor to sell a controlling stake in its bankrupt South Korea SUV manufacturer SsangYong Motor, according to media reports this week. SsangYongMotor filed for court receivership on 21 December after it failed to meet its considerable debt repayment obligations. The company's global sales fell by 19% to 96,763 units in the first 11 months of last year, mainly due to weak overseas sales. Mahindra &Mahrindra has stated for some time that it does not intend to invest further in the South Korean automaker and has been looking for a new strategic investor for over a year.
Being so reliant on European markets – specifically Spain, Germany and the UK – Seat has been hard hit by COVID-19. Production at the company's Martorell base fell by almost a third last year and for various reasons the record of half a million cars produced in 2019 is unlikely to be broken in 2021. Still, the brand's line-up is fresh, Cupra as a high-margin spin-off is working and the future vehicles cupboard is the very opposite of bare.
With more than 99% of votes in favour, PSA and FCA shareholders have finally approved the long-awaited merger of the two companies. The new automaker group will be called Stellantis and will bring familiar brands such as Peugeot, Citroen, Fiat, Dodge, Jeep, Opel, Alfa Romeo and Maserati under the same leadership. The merger will reduce costs for both groups thanks to platform and component sharing, and joint R&D expenditure. The deal comes at a time when pressure on auto groups is high thanks to the ongoing impact of COVID-19 and developing megatrends including electrification, connectivity and autonomous vehicles vying for attention. While those challenges affect all auto players, Stellantis' leadership will be hoping the newly merged group can tackle some of the specific weaknesses that affected FCA and PSA prior to the agreement.
It's not just Nissan retrenching: Honda Motor plans to withdraw from the Russian car market as part of a global efficiency drive, according to reports in Japan. The automaker's sales in Russia are estimated to have fallen to less 1,500 vehicles last year, while total vehicle sales in this market fell by just over 10% to 1,346,351 units in the first 11 months of 2020. The reports suggest the company will cease supplying new cars to official dealers in Russia in 2022, but it will continue to supply motorcycles and power equipment, and will continue to support the existing aftersales and spare parts networks. The company does not have a vehicle assembly plant in Russia and supplies this market from its global operations. Late last month Honda also announced plans to consolidate its vehicle and related component manufacturing operations in India at its Tapukara plant in Rajasthan, with immediate effect. This plant has an installed annual production capacity of 180,000 units.
Kia this week revealed its new corporate logo and global brand slogan which, it said, "signify the automaker's bold transformation and all new brand purpose". "The introduction of the new logo represents Kia's ambitions to establish a leadership position in the future mobility industry by revamping nearly all facets of its business." The new logo is supposed to resemble a handwritten signature: "The rhythmical, unbroken line of the logo conveys Kia's commitment to bringing moments of inspiration, while its symmetry demonstrates confidence. The rising gestures of the logo embody Kia's rising ambitions for the brand, and, more importantly, what it offers customers." Ho Sung Song, president and CEO, said: "The automotive industry is experiencing a period of rapid transformation, and Kia is proactively shaping and adapting to these changes. Our new logo represents our desire to inspire customers as their mobility needs evolve, and for our employees to rise to the challenges we face in a fast changing industry."
Daimler plans to launch production of a small battery-powered SUV in China under its Smart brand from 2022, according to local reports citing a senior executive at the company. Smart, better known for its two-seater micro-cars, plans to enter the Chinese market with a "spacious yet compact, fully electric SUV", according to Daniel Lescow – vice-president of global sales, marketing and aftersales of Smart Automobile.
Tesla will continue buying batteries from longtime supplier Panasonic until at least 2022 despite the EV maker's plans to produce its own cheaper alternative, a media report said. According to Nikkei Asia, Tesla revealed it had signed a new pricing agreement with Panasonic for lithium-ion batteries. However, it did not specify whether this involves the 4680 battery cell, a more cost efficient unit that Tesla unveiled in September last year, which the company said would significantly reduce the cost of electric vehicles.
South Korea's LG Energy Solution, the world's largest electric vehicle (EV) battery manufacturer, has signed an agreement with the Indonesian government to invest in a global production hub for lithium ion batteries, according to media reports. The memorandum of understanding was said to have been signed in Seoul on 18 December following more than a year of negotiations between the two parties. LG is looking to tap into Indonesia's vast nickel reserves and has agreed to invest in an integrated EV battery production operation to supply global markets.
Have a nice weekend (and a better year in 2021)
Graeme Roberts, Deputy Editor, just-auto.com