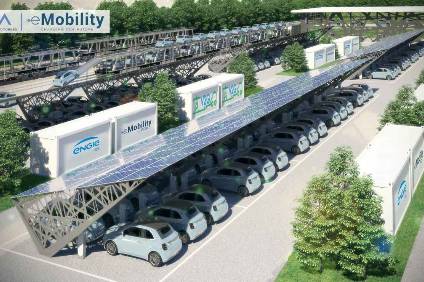 The COVID-19 crisis and its heavy impact on the automotive sector are still very much with us. There were plenty of reminders of that in this week's just-auto coverage. However, population lockdowns are being eased and factories are starting up. Indeed, attention is starting to shift to the recovery phase and getting economies cranked up.
The government in France is known for an active or interventionist industrial strategy and has been, perhaps unsurprisingly, quick to support its automotive sector with an EUR8bn stimulus plan. Will London and Berlin follow with scrappage incentives anytime soon (prevarication could be counter-productive if customers go into wait-and-see mode)?
France to inject more than EUR8bn into auto sector
COMMENT – France moves first to bolster the automotive sector
Europe's auto industry is certainly lobbying hard for support: CLEPA calls on EC for "bold recovery plan"
Here in England, dealerships can open again from Monday and June is shaping up to be a month in which retail generally – and tentatively – gets going again, all socially distanced and Covid compliant.
This is all very welcome news of course. There's not much point trying to get factories going again if the end-products can't be sold to customers. UK car output was down a staggering 97.7% in April, with just a few hundred cars made. We expect that April and May will mark the low point in this crisis, but the impact of the broader recession caused will be around for some time. We have yet to see how much real demand is out there (I am picturing rain dances on forecourts).
Vehicle manufacturing and components plants around the world – and in the UK – are now restarting, but it won't be a smooth process.
Even while first wave COVID-19 infection peaks have passed, the COVID-19 pandemic is far from over and fresh outbreaks can disrupt manufacturing activity anywhere along the global automotive manufacturing supply chain. It just takes a single positive test to cause considerable disruption (not that lost daily production is that much of an issue right now):
Ford halts production at Kansas plant due to COVID-19 outbreak
Nissan and Renault have both decided to utilise their alliance for more cost savings, but in a way that reinforces the manufacturing integration of the two companies – and Mitsubishi Motors – rather than propels them closer to merger. Emphasising the break with the days Ghosn past, they are both stressing cuts to capacity and focusing on respective core markets and products.
With Renault though, things are a little nuanced. The hidden hand of the French State is perhaps never far away, capacity reductions carefully couched so that no French plant is announced for closure and the yet to be signed off EUR5bn loan guarantee stays in play (clever move by Paris).
Nissan confirms Barcelona plant closure
Renault shoots for EUR2bn cost savings by 2023
And I recommend a look at our hot off the press (we waited for the new biz plan before publishing) look at Nissan's future new product strategy: Nissan future models and platforms
In non-Covid news, Andy Palmer has suddenly left the top job at Aston Martin. The collapsed share price and heavy investments (DBX – product and plant) with returns way out in the future made things very, very difficult financially. And then the virus pole-axed the top line this year, starting with China. New CEO Tobias Moers is being described as a business transformation specialist. He more than doubled AMG's product portfolio and quadrupled its sales. No pressure, then.
Moers to replace Palmer as Aston Martin CEO
To end on a positive note, I was very impressed with an FCA project looking at how electric cars can send electricity back into the power grid – Vehicle-to-Grid (V2G). How much contribution can V2G schemes like the FCA one ultimately make? Who knows, but it is good to see that experimental projects like this one, with broad potential long-term sustainability benefits, are still going ahead in these current strange times.
FCA and Engie press ahead with V2G project
Have a good weekend.
Dave Leggett, Editor, just-auto.com