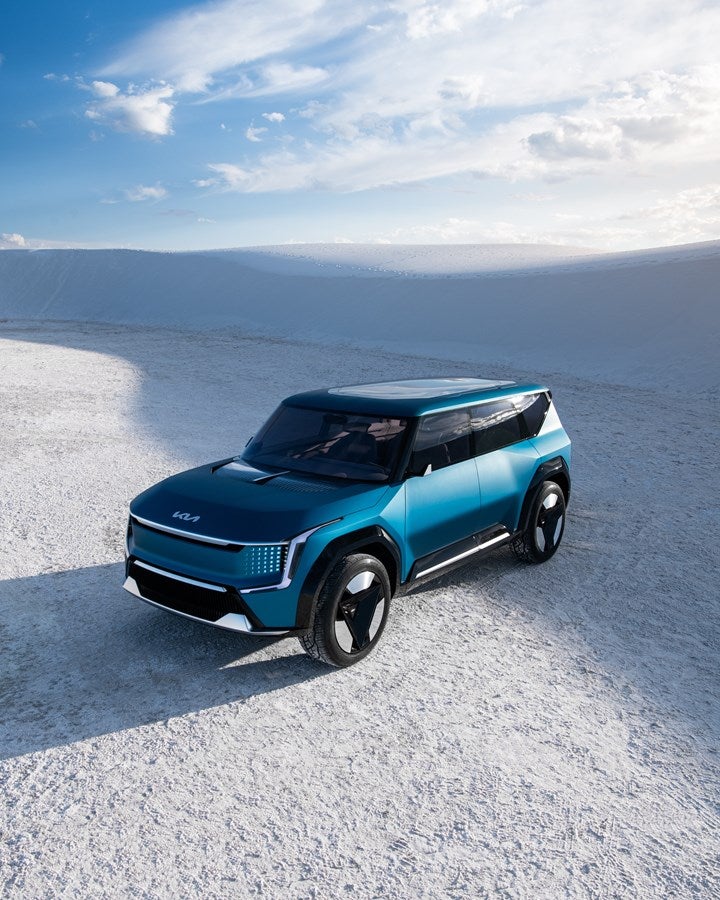 Kia this week said it would convert a production line at its US plant in Georgia to build its forthcoming EV9 battery powered SUV from 2024 as it gears up for rapid growth in US EV demand.
The EV9, based on parent company Hyundai Motor Group's (HMG) dedicated E-GMP EV platform, will be a compact SUV with an expected range of 482km on a single charge. Its batteries will be compatible with 350kW ultra fast charging technology. The vehicle is scheduled to be unveiled in the first quarter of 2023.
HMG was also scheduled to begin construction of its first dedicated EV and battery manufacturing complex in Georgia in the next few months. The US$5.5bn factory would have an annual production capacity of 300,000 vehicles, to be sold under the group's Hyundai, Kia and Genesis brands, with commercial production now expected to start before the end of 2024.
Last month HMG agreed to establish a new battery manufacturing joint venture in the US with SK On Company. The two companies planned to spend KRW2.5trn (US$1.9bn) on the cell plant, likely to be located in Savannah, also in Georgia. It was expected to have an initial production capacity of 20 gigawatt-hours (GWh) of battery cells per year from 2026.
Earlier this year Hyundai Motor said it planned to produce a battery version of the Genesis GV70 sedan at its plant in Montgomery, Alabama, by the end of 2022.