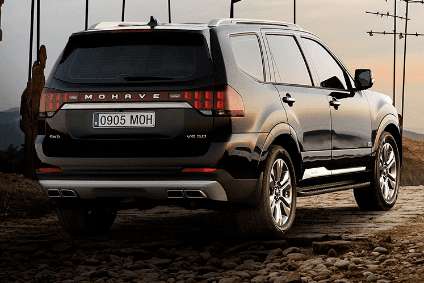 Will the expected sharp fall in Q1 profit delay Kia Motors' relentless roll out of ever more cars and SUVs? To an extent yes, although that has already happened due to many factories being offline. The US and European downturns are now severe but fortunately South Korea and China are on the up, so planned vehicle programmes will probably continue, albeit delayed in some cases.
Sometimes being smaller is better. In the case of KMC (Kia Motors Corporation), not having as many car plants worldwide as Hyundai could end up meaning its financial pain will be far less once the blockbuster costs of COVID-19 are tallied up.
Kia, which has worldwide annual production capacity of 3.84m vehicles, operates eight domestic plants (plus one shared one) and three in China as well as one in Slovakia which is about to be restarted. The other locations – the USA, Mexico and India – have all been temporarily shut.
Due to the collapse in car sales in North America and Europe, KMC has just told the relevant unions it would be stopping production at three plants – two in Gwangmyeong and one in Gwangju – for a week commencing on 23 April.
As bad as things are in many, many markets just now, the picture could look very different in as little as six months' time. It shouldn't be forgotten that before India put its economy into an induced coma, Kia – new to the market – had risen to third place thanks to just one model, while all over Europe, the brand had overtaken Nissan and was closing in on SEAT and even Hyundai. The same applies in the USA, where Kia beat Hyundai in the first quarter sales race.
The company will not want to lose momentum, so getting the many not yet seen future vehicles rolling out of multiple global plants from as soon as mid-year has got to be a priority to keep cash flowing.
SUVs
Project QYi is a a sub-4m long SUV which will be sold in certain markets including India where it will join the immensely popular new Seltos. To be called Sonet and revealed as a concept at the New Delhi auto expo in February, the production model is due to be announced in June. Before COVID-19 more or less shut down India, the first deliveries were scheduled to follow in August. An official launch date is yet to be announced.
Although the vehicles look entirely different, the platform and much else besides will be in common with the Hyundai Venue. The life cycle should be six, possibly seven years, which means a facelift in 2023/2024.
The Seltos, a 4,315 mm long SUV, is built in South Korea and India while an extended length version, the 4,345 mm long KX3, is made in China. Production started in South Korea in June 2019 and in India at the end of the following month, while China's Dongfeng Yueda Kia JV began selling the KX3 in December 2019.
This was the first model for Kia's Indian plant, with the Seltos being wildly successful in that market from the moment it went on sale. Anantapur District, which is in Andhra Pradesh, has an annual capacity of 300,000 units but has started at just one third of that number. An electric version is rumoured and may be built at Anantapur District as well as in South Korea and China.
Kia Motors America would be adding the Seltos to its line-up for the 2021 model year, it was announced in November 2019. Unlike some models in this size class, it is available with all-wheel drive. That also sets it apart from Kia's own Soul, similar in size and a big seller in the USA. The Seltos/KX3 should be facelifted in the third or fourth quarters of 2022 and replaced in 2025/2026.
In lieu of the Seltos, Kia Motors Europe sells the Xceed ('Cross Ceed'). Production commenced in August last year at Kia's Žilina factory in Slovakia. This model, which is a coupé-crossover, supplements the Sportage: it is slightly larger but less expensive than that SUV even though it shares much with the Ceed. Having said that, the only common panels are the front doors. At 4,395mm, the XCeed is also 85mm longer than the Ceed five-door.
The life cycle of this model should extend into 2025 with a facelift in 2022. See the link to PLDB at the end of this report for the XCeed plug-in hybrid.
The Dongfeng Yueda Kia joint venture is said to be planning another SUV to sit below its KX5, which is the local name for the rest of the world's Sportage. The KX4 (presumed name) is due for launch later in 2020 and will be based on an outdated architecture, namely that of a former Hyundai ix35/Tucson. This vehicle will replace DYK's SL-C (Zhi Pao) series Sportage, which is the third generation Sportage, first seen in South Korea in 2010. It was previewed by the NP concept. This was seen for the first time at the Guangzhou motor show in November 2017.
The next Sportage – NX4 – should appear in the fourth quarter. This will be based on an evolution of Hyundai Motor Group's KP architecture. Further details can be found in PLDB.
Full details of MQ4 which is the imminent new Sorento can be found in PLDB. The same applies to the hybrid and plug-in hybrid derivatives.
The Telluride has only been in production since February 2019 so probably has a further six years remaining. Built exclusively in the USA and powered by HMG's 3.8-litre Lambda II V6, this big eight-seat rival for the Honda Pilot comes in front-wheel drive and all-wheel drive form. There should be a facelift for North America's 2023 model year and additional engines, although these may arrive before then.
Some presumed that the front- and all-wheel drive monocoque platform Telluride was the effective successor for the Mohave, a big body-on-frame 4×4. It wasn't. Kia should directly replace this model, which is called Borrego in some countries, during 2021. The Telluride is mainly for North America and the Mohave/Borrego should again be mostly for South Korea as well as markets in the Middle East.
The new model should be based on a fresh platform but this would still be a ladder frame chassis. If it instead turns out to be a monocoque, then the architecture would be M3 as introduced by the Genesis GV80.
Cars
JA, the current generation Morning, went on sale in South Korea during January 2017. The Picanto-badged car for Europe and certain other markets then made its world debut at the Geneva motor show six weeks later. In Europe, sales commenced from April 2017. This 3.6m long five-door hatchback introduced a new Hyundai-Kia small car architecture, which Kia Motors calls 'H platform'.
A facelift and round of engine revisions should take place within the next three to six months, after which only model year updates are likely before the replacement debuts in South Korea in 2023.
So far at least, there is no sign of China's Dongfeng Yueda Kia (DYK) joint venture also manufacturing this model. Should that happen (potentially with a next generation model), the name would more than likely be K1.
The Pride (South Korea), K2 or Rio is Kia's main B segment car. The YB series model has been manufactured since September 2020 and there hasn't yet been a facelift, which is unusual. That could indicate that the replacement may be coming as soon as 2021. This car will have a lot in common with the imminent Hyundai i20.
The oldest versions of the Forte (Ceed or K3 in some countries), Kia's highly successful C segment model family, are now two years old this month, which means a facelift is 12-18 months away and a successor is as far off as 2024/2025. Full details of all these cars, as well as PHEVs and EVs can be found in PLDB.
Series production of the latest K5 in South Korea commenced in November 2019, with build for and in overseas markets to follow. The UK and Australian importers have each stated that they will no longer offer the car, the previous generation of which was called Optima, but it is unclear if there will be RHD build for any relevant markets. The replacements for the K5 plug-in hybrid and Optima plug-in hybrid should be revealed by late-2020.
The yet to be seen US-made version is codenamed JL3A, the extra letter signifying America. This car will differ in some details from the Korean market's 4,905mm long JL3 Kia K5. The same applies to China's car, which is said to called DL3C but should instead logically be known as JL3C.
The life cycle of this sedan should be five-six years which means a facelift for the Korean market's K5 in 2022 and for the 2023 or 2024 model year in North America. The replacement can be expected to be rolled out from 2025. It's too early to say if it will have combustion engines.
Revealed to the media in South Korea earlier in the same month, Kia Motors America held the motor show debut of the latest K900 in New York City in March 2018. It was new for the USA's 2019 model year, going on sale there in late 2018. Alas it has proved to be a major disappointment for KMA and will probably be dropped either at the end of this model year or the next one.
Developed with the JS project code, this big sedan retains the K9 name in South Korea and China, K900 in North America and Quoris in Russia. Although the body and interior are unique to Kia, this, the brand's largest car, shares much with the Genesis G90. Production takes place on the same line within Ulsan Plant 5. There will be a facelift and new engines in 2021 and then a new model in 2024. Unless the existing model has a reversal of sales fortune, don't expect to see a next generation K900 in the US market. That model might even switch from being a Kia and instead form part of a rumoured equivalent to Hyundai's Genesis luxury division.
Pick-up
A vehicle in the same size and pricing category as the Toyota Hilux, Ford Ranger and VW Amarok is under development. There will also be an equivalent for Hyundai. The Kia pick-up is due for release in 2022, delayed from 2021. A concept will almost certainly be shown within the next 6-12 months so as to prepare the ground for the brand to enter this segment.
MPV
The next generation Carnival/Sedona is expected to be based on an evolution of HMC's UM architecture. The existing Sedona/Carnival introduced UM. However, it could instead use HMG's Third-generation platform as introduced by the eighth generation Hyundai Sonata. The codename for this future vehicle is KA4.
Electric
HMG stated in February that it would be collaborating with Los Angeles-based Canoo to bring EVs to market for its Hyundai and Kia brands. Other than these vehicles using Canoo's skateboard architecture, no other specifics were given, although it is believed that the first models will be small cars around the size of the Verna/Accent and Pride/Rio/K2. The provisional start date for production of the Canoo electric small car is 2023 but the vehicles in question could be launched before then.
The Niro has been available in South Korea since 2016. This crossover is sold mainly in North America, Europe and South Korea. The Niro was launched with a 1.6-litre petrol-electric (HUV) powertrain, with a plug-in hybrid (PHEV) version premiering at the 2017 Geneva motor show and sales of the Niro EV commencing in South Korea, the first market, in July 2018. The EV was then rolled out across European markets during the fourth quarter of 2018 and to North American markets during the first quarter of 2019.
Facelifts for the HUV and PHEV premiered at the Geneva motor show in March 2019. As the EV was at that point less than a year old, it did not receive any adjustments to its appearance.
The 4,430mm long HabaNiro, a prototype which was revealed at the New York auto show in April 2019, was about the same size as the Niro. A bright red slash across the rear pillars was meant to link the name to a ripe chilli pepper. Kia hinted that there might be a production car based on this model: "Some will assume the HabaNiro concept will never be built, but we don't advise betting the farm on it". As the Niro has been around since 2016, this concept is likely to show how the second generation – due in 2021 or 2022 – will look.
Kia has exited the D segment in some countries, the new shape Optima not available in European markets and there being (so far) no right-hand drive production either. The effective successor in Europe will be a 4.7m long electric car, with a general preview – the KED13 Imagine By Kia concept – revealed at the Geneva motor show in March 2019. The provisional development code is CV but this will change as the project progresses, although those two letters may remain and just be joined by a number.
The company told the media in February that this model will be compatible with 350 kW chargers thanks to 800V electrics. That will mean a battery down to 20 per cent of its reserve can be topped up to 80 per cent (roughly 200 miles) in 20 minutes.
This model is also believed to be linked to an equivalent EV for Hyundai. Both should use a new architecture which is called Electric-Global Modular Platform (E-GMP). This is different to the Canoo skateboard platform which HMG told the media (also in February) it would be co-developing with the American firm.
Hydrogen
In January 2018, the company reiterated 2020 as the release date for its fuel cell model. The announcement was made at CES in Las Vegas. Five months later, Hyundai Motor Group and Audi announced the broad outline of a fuel cell partnership. Kia Motors was also mentioned in the press release.
In May 2019, HMG announced that it would be spending 80 million euro on shares in Rimac. As part of the agreement, the Croatian electric hypercar maker will assist Hyundai in developing an electric supercar (or hypercar) prototype, while Kia's 16 million euro contribution will link it to the development of a "high performance fuel cell vehicle prototype".
Reports for many other manufacturers' future models are grouped in the OEM product strategy summaries section of just-auto.com.
Future product program intelligence
More detail on past, current and forthcoming models can be found in PLDB, the future vehicles database. That includes past, present and future Kia models which were not in the above report.
This, the third of three future models reports for Hyundai Motor Group's brands, followed insights into what's ahead for Genesis and Hyundai. The next OEM will be FAW.