Blog:

Stretching platforms

Glenn Brooks | 7 June 2011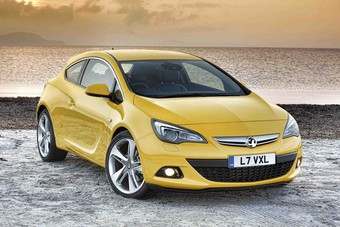 Stretching out on the sand
Today's announcement by Vauxhall Motors that it will reveal the Astra GTC two months ahead of its Opel twin prove just how important the UK market is to GM. The GTC is set to premiere in a few weeks' time at what is now Britain's national motor show in all but name, the annual Goodwood Festival of Speed. Meanwhile, Opel will wait until the first media day of the Frankfurt IAA in September to pull the covers off the Vauxhall's lightning-badged twin.
The advance media information issued earlier today reveals a fascinating detail about the Astra GTC's platform: GM has given this application of the GCV or Delta 2 architecture a new, bespoke wheelbase. In the old-shape Astra, the wagon sat on a longer wheelbase than the five-door hatchback: not the case with this generation. But now the GTC boasts a 2,695mm wheelbase versus 2,685mm for the Astra hatch and Sports Tourer. Incidentally, that 2,685mm measurement also applies to the Chevrolet Volt plus its brothers the Opel and Vauxhall Ampera, as well as China's Buick Excelle and North America's forthcoming Buick Verano. I mention these facts to show that GM has suddenly changed policy and is allowing its engineers to be more creative.
Delta 2 has been stretched before, it should be noted. The Chevrolet Orlando and the new Opel and Vauxhall Zafira Tourer share a 2,760mm wheelbase. These minivans will sell in big volumes, globally, but it is unusual for GM to have approved what is effectively a unique platform for the low-volume Astra GTC. Perhaps other global models are on the way that will share that new 2,695mm dimension between their axles. The 2013 Astra convertible would be the most logical car but might there be others?
---
Most popular news
---
Most popular insights
---