Blog:

Slow charging

Simon Warburton | 15 November 2010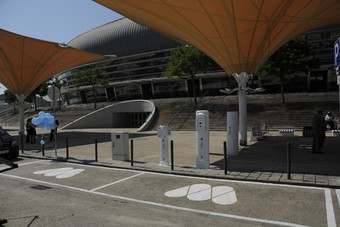 Portuguese Mobi-E slow chargers
Here's a picture from Portugal's electric mobility initiative - Mobi-E - of one of its slow charging points in the country.
More than 50 are already installed in Portugal but talking to just-auto from Lisbon today (15 November), a Mobi-E spokeswoman said the machines would take up to eight hours to recharge an electric vehicle.
Well, as it says on the tin, it's a slow charger. Quick chargers - which are in the process of being installed in Portugal will take around 30min - while all new homes in the country will apparently also come equipped with charging points.
Eight hours seems a long time to leave your car in a public place being charged up - will EV owners feel comfortable with that?
And will all charging points come equipped with festive balloons too?
---
Most popular news
---
Most popular insights
---