Blog:

Notes from a small island (Part 3)

Glenn Brooks | 17 November 2011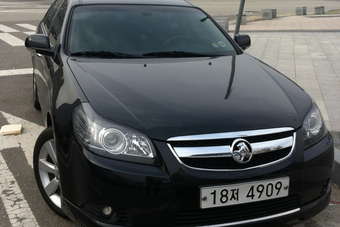 Boot, wheel centres and grille badges were all swapped
It now transpires that the swapping of badges on cars in Korea is not an occasional thing. After I saw a Chevrolet logo on the bonnet of a Kia Enterprise on my last visit, plus lots of cases of older Daewoos with Chevy bowties, I've now seen something altogether different: here's a Chevrolet Epica (Daewoo Tosca) that I saw parked by Unseo train station, rebranded as a Holden!
It's not a case of this Korean-built model being re-imported from Australia, either - the car I saw was left-hand drive. Maybe Holden has a kind of foreign-cool cachet in these parts, who knows?
---
Most popular news
---
Most popular insights
---